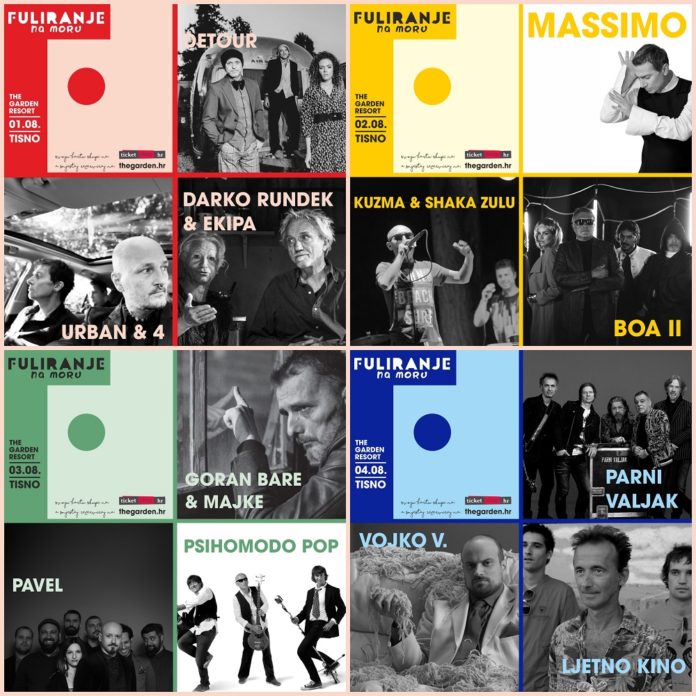 All day party with street performers, DJs and leading Croatian music bands – expect the unexpected !
Visitors of the first local experience festival Fuliranje na moru are going to enjoy, from noon till early in the morning, great music and delicious local food. From August 1st to August 4th party people will have a chance to participate at 12 concerts on two stages, the Beach and Garden. DJs are going to warm up the audience before the concerts, alongside street performers, so you can enjoy dancing on the beach or in front of the main stage at The Garden Resort in Tisno. First concert starts every day at 7 p.m, and the second one follows at 9 p.m , and after short booze break the third one starts at 11 p.m. The first day you can listen to the great Croatian pop and rock bands: Detour, Damir Urban & 4 and rock legend Darko Rundek & Ekipa. The good atmosphere continues the next day, August 2nd, with a great rock band BOA II, a famous Croatian pop singer Massimo and Dalmatian group Kuzma & Shaka Zulu. A popular group Pavel, rock star Goran Bare and his band Majke as well as rock band Psihomodo pop will be in charge for great music on the third festival's day. Legendary band Parni Valjak, pop group Ljetno kino and rapper Vojko V. will be in charge for the music coolmination on the very last festival day. You're welcome to find out all the info about the festival's accommodation and tickets at www.fuliranje.com. By August 1st, the price per a daily ticket is  130 kn and the festival tickets can be purchased at the price of 430 kn, and after August 1st the prices will be higher. We invite you to come and meet the best Croatian bands and enjoy the unique experience at The Garden Resort, well known all over the World for their great parties.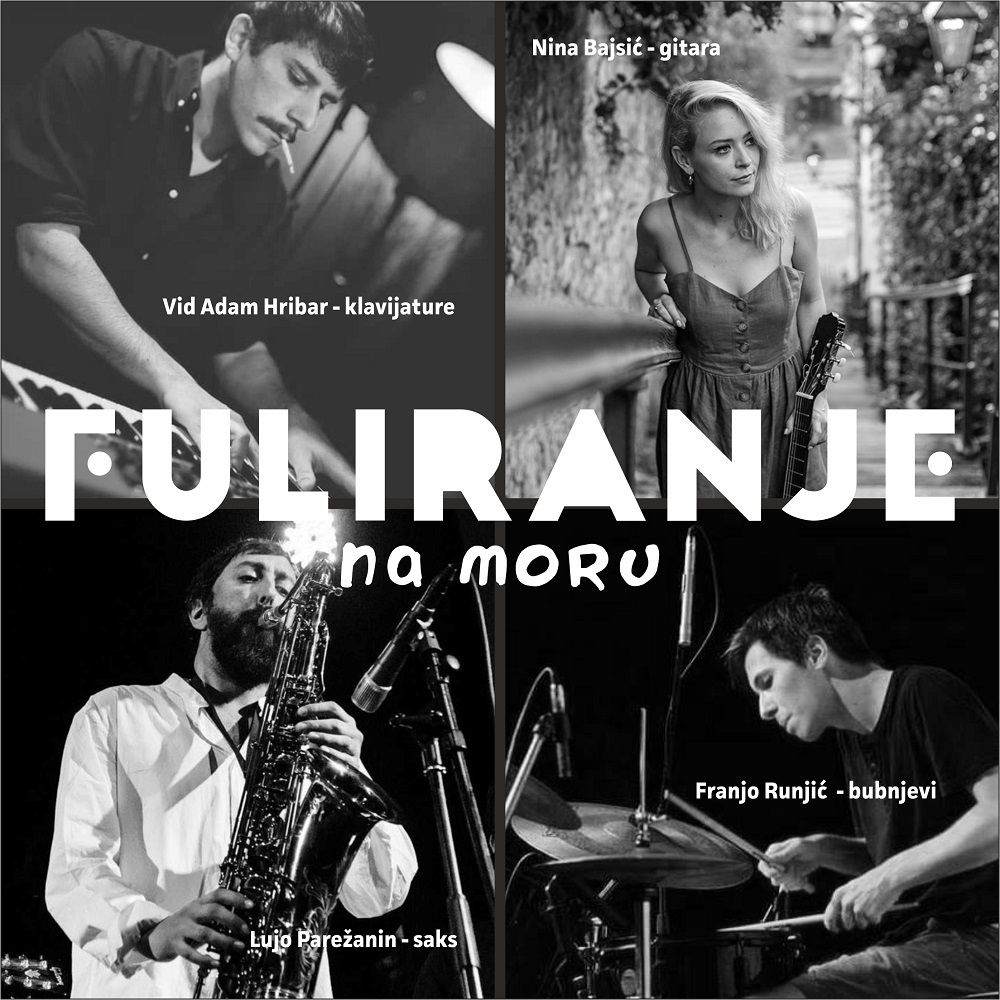 For good mood you need good food&booze and at Fuliranje na moru the best local restaurants will present you with a variety of local specialties. There will be a great selection of dishes ranging from fish, meat, asian food to burgers, grill and veggies. If you are fan of the French Riviere, you'll enjoy the program of our street performers that'll be playing  jazz, indie-folk and space ethno.
If you come to our Festival on August 3rd, you're welcome to after party Wiggle, clubbing night at Barbarella's in Pirovac, celebrating the 25th anniversary. Wiggle residents, Terry Francis, Nathan Coles and Big Danny Kane, will play great underground music and the fusion of deep house and techno. The entrance is free for the holders of wristband of the Fuliranje na moru.