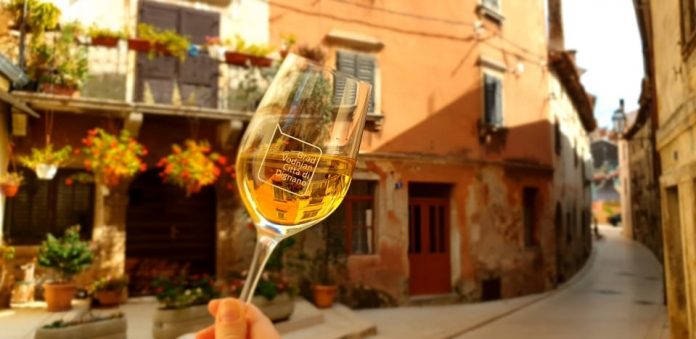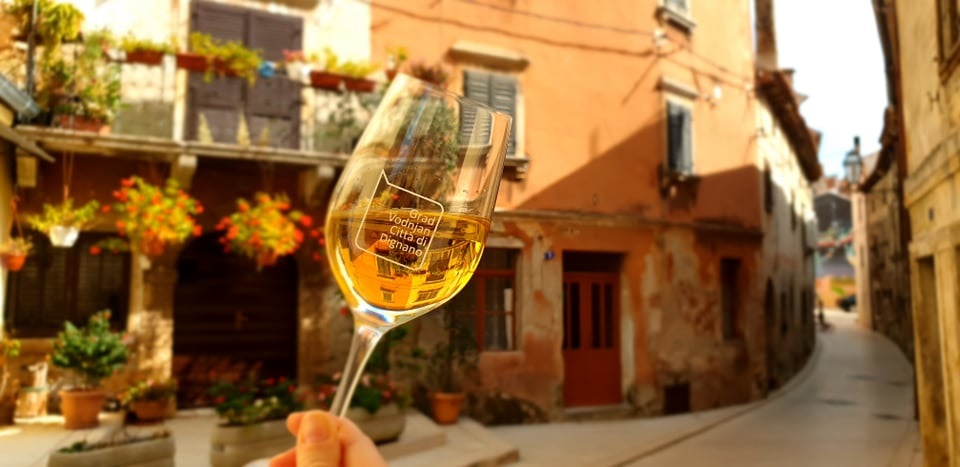 When staying in a place, we wish to take pictures of whatever is most peculiar to the location. A small guide through the labyrinth of picturesque streets of the Istrian city of Vodnjan will help you find your way to the best shots, as well as to authentic gastronomic delights. Whether it is the silence of Vodnjan's churches, the about forty colourful street murals, the traces of a once mighty castle, the secrecy of the narrowest and shortest street in Istria or the taste of the Bumblebee cake (Bumbarska torta / has nothing to do with actual bumblebees!) made with great patience – in photogenic Vodnjan you are bound to find your special corner and experience unforgettable moments.
VODNJAN – A CITY FOUNDED ON WISDOM AND CONCORD
The city of Vodnjan counts over 4000 years of history from its foundation based on wisdom and concord. As a matter of fact, 7 settlements decided to come together and found a city in order to protect themselves against wars and pillage. The new settlement started around the locality of St. Lawrence (on the outskirts of today's municipality of Vodnjan) whose ruins are still called "groumaso de la sorte" by the locals, meaning the remains where the stones were laid, or where the decision on the foundation of the city was made.
BUMBARI – AN UNUSUAL NAME PROUDLY WORN BY THE INHABITANTS
If you call a man from Vodnjan a Bumbaro, especially one speaking the Istro-Roman or Istriot dialect, he won't be surprised or offended but will probably smile with an air of pride. If you ask him to tell you the origin of that unusual name, it will take some time because there are several legends about the Bumbari. In two of those legends, the main role is played by the emperor Franz Joseph who was disappointed by the reserved character of the people in Vodnjan and summarized him impression with the words "Ma che gente burbera!" (What gruffs!) but the mayor of Vodnjan misheard him, thinking he said "Ma che gente bumbara!" (People who like to drink!), so from that moment on, the people of Vodnjan are called Bumbari. Another version says that it was the emperor himself that gave them that name, because of the loud music of Vodnjan's city orchestra that sounded like bum…bum… Bumbari! to the emperor's ears. The last anecdote is tied to the German and Hungarian soldiers who liked the local wine so much that they exclaimed: "Buona bumba!" (Good drink!).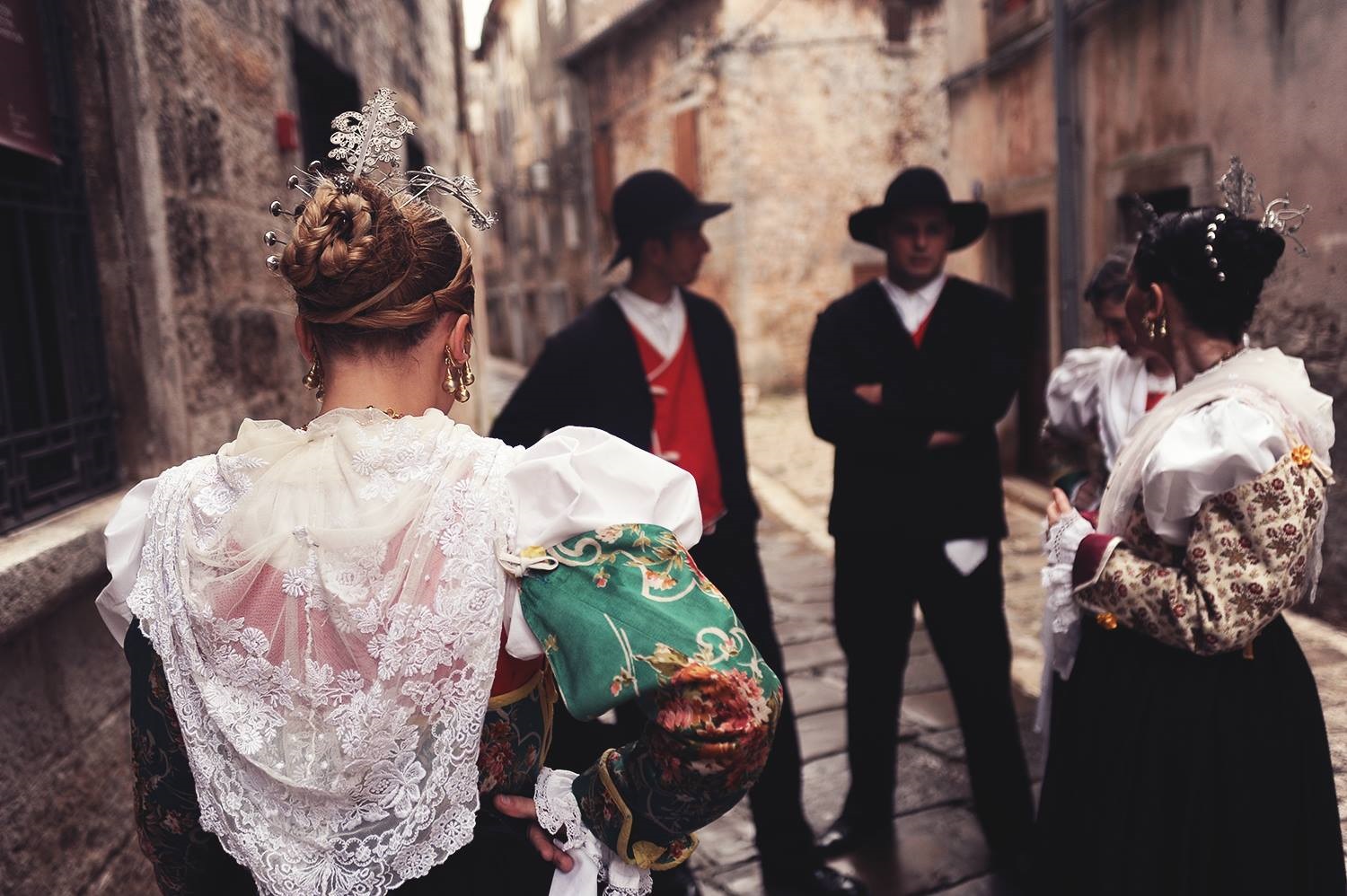 THE CASTLE BROUGHT TO LIFE WITH VIRTUAL REALITY
As you walk on the main square in Vodnjan, observe the white stone slabs for they will reveal an important secret. During Venetian rule, in the year 1300, a mighty medieval castle was erected right where you are now standing. All that is left of it are the white stone slabs marking its floor plan. With its two towers, a drawbridge and surrounded by a moat, it could be an imposing film set today, but the then ruling family Dalla Zonca decided to demolish it in 1808 in order to give the people of Vodnjan a space where they could all meet and spend time together. However, you can still take your picture in the castle! Owing to modern technology it was brought back to life with an AR application which enables you to take a walk around and inside the castle as well as take pictures.
MEDIEVAL LABYRINTH AND THE NARROWEST STREET IN ISTRIA
When we travel, many pictures are taken in picturesque streets and Vodnjan has plenty of those because the city itself is a labyrinth of narrow, winding streets, houses built close to one another, secluded yards and covered passages. Among them, one particular street can be singled out not only in Vodnjan but in the whole of Istria because it bears the title of the narrowest and shortest street in Istria. Its name is also interesting, Stari grad / Old town, and it is located only a few paces away from the main square. This street is a photo attraction at night as well. Its appearance will remind you of the fact that olive oil is one of the symbols of Vodnjan. Indeed, at night, the floor of the street is lit so as to create recognizable green circles resembling olives.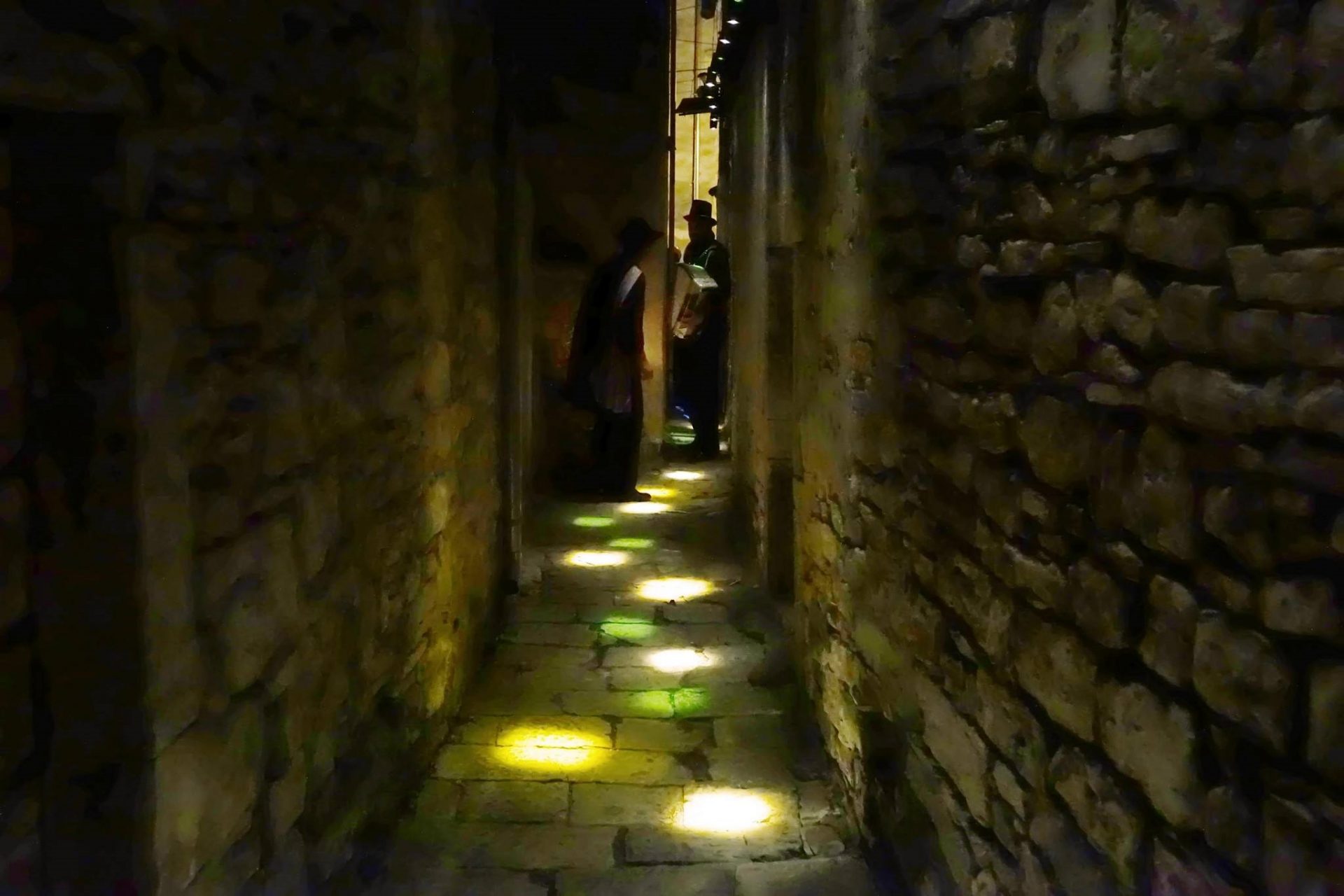 THE CITY OF STREET ART – MORE THAN 40 MURALS
Numerous street artists have left their signature in Vodnjan, namely more than forty colourful "signatures" of large dimensions adorn numerous facades in Vodnjan. These interesting murals realized during the Boombarstick festival and Street Art Festival merge perfectly into the medieval architecture of Vodnjan. Using a map with indicated locations, start an adventure and discover the stories behind every mural, often hidden in narrows streets or squares. Take pictures of your favourite murals, use the hashtag #visitvodnjan and appear on the Visit Vodnjan IG feed. Besides visiting street art sites, you can also visit some of the local galleries such as "Apoteka" – an art space dominated by modern art or the gallery "El Magazein", home to numerous events in summer.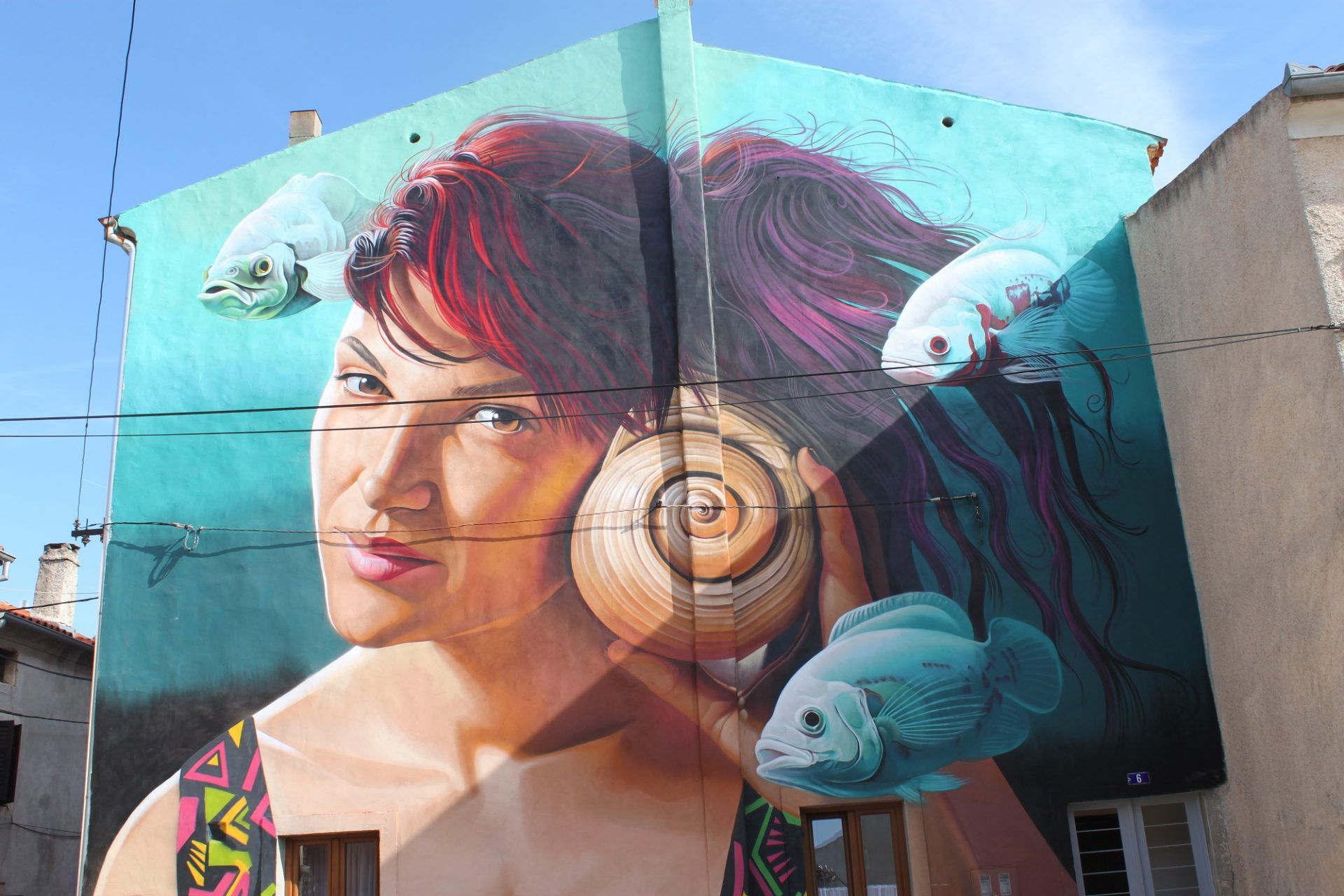 ROMANTIC CHURCHES – SACRAL TREASURE OF VODNJAN
Vodnjan possesses a true sacral treasure, only not all in one place. Like the murals that can be found all over town, you can also look for a large number of churches, big and small, bearing the names of various saints and hiding tales, legends, relics and ancient stones. In the past, Vodnjan was divided in "contradas", some sort of neighbourhoods, and each contrada had its own church. Every neighbourhood also had its own Midsummer Day's bonfires that sometimes exceeded 1,5 m in height. The bravest ones would jump over those bonfires to protect themselves from witches and invoke a good harvest, while young men displayed their bravery to win girls' hearts. The sacral heritage of Vodnjan has many more stories and beautiful romantic scenery to offer, enough to turn you into a romantic hero of the past as you pose for a picture.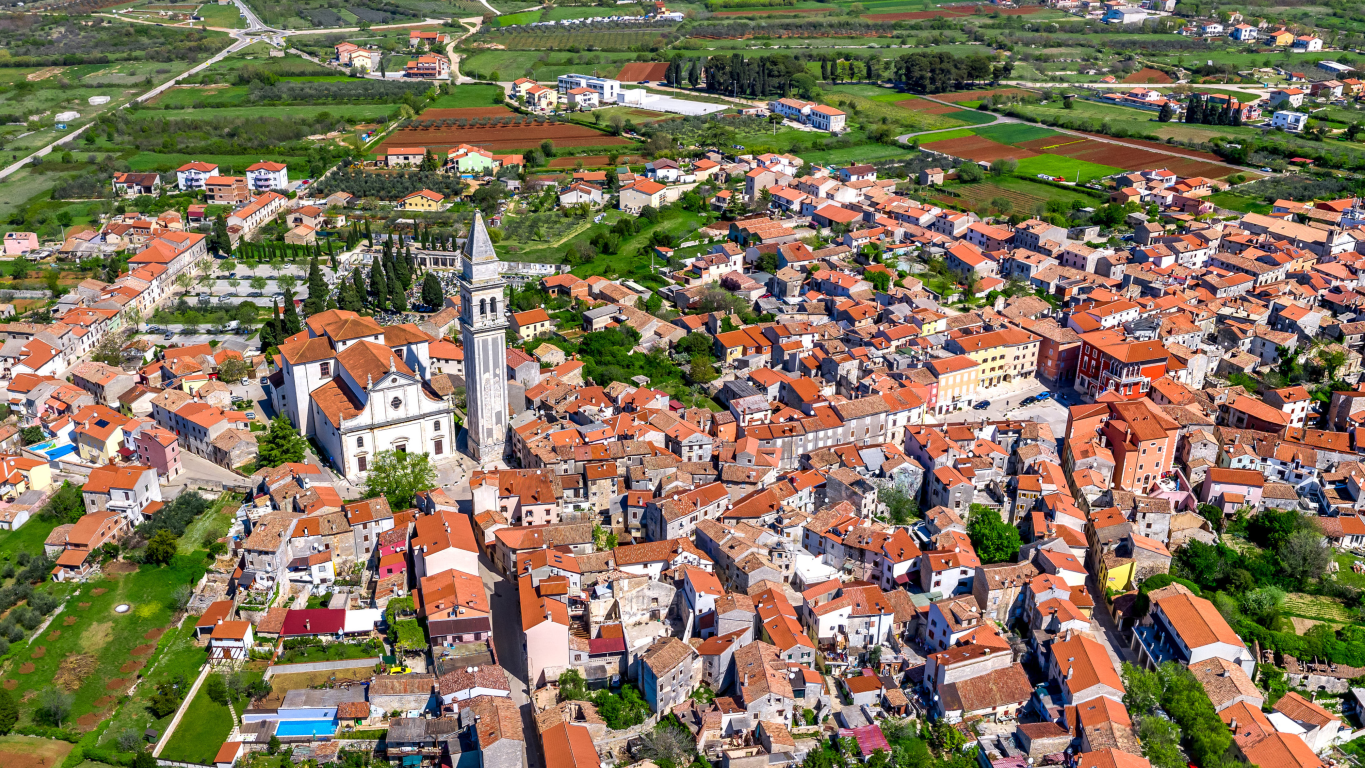 VIRGIN OLIVE OIL – A TRADITION WINNING GOLD MEDALS IN THE WORLD
Should you follow the trail of golden droplets of virgin olive oil, you will find out why Vodnjan's olive oil producers are ranked among the top in the world. With a lot of love and dedication, generations have turned the mildness and beauty of the climate into the Mediterranean liquid gold which brings us both health and gastronomic pleasures because it can be used on any occasion and enrich every dish. Vodnjan is widely known as the center of top EVOOs. EVOO is an acronym for extra virgin olive oil which is considered to be the purest form of olive oil, and the quality of those from Vodnjan is truly the highest, as the confirmed by the quality label they all bear. A stroll through the olive groves under the sun, seeing and understanding the method of production, getting to know the peculiarities of each producer from Vodnjan and enjoying the tastings offering a combination of the richness of flavor and the preciousness of the moment, all these are reasons enough to start yet another topical exploration of Vodnjan's area.
ECOMUSEUM ISTRIAN DE DIGNAN AND THE MEMORIAL COLLECTION ERMINIO VOJVODA – DAILY LIFE OF PEOPLE IN VODNJAN AND THE STORY OF ONE OF THE MOST SUCCESSFUL SHOEMAKERS IN EUROPE
What was daily life like in Vodnjan in the past? You do not need to look for old books, records and photographs because life in a traditional house in Vodnjan and around it was brought back to life by a group of enthusiasts gathered in the association "ISTARSKO – Ecomuseum from Vodnjan".
Take a peek in the "House of traditions" in the immediate vicinity of the main square and see the items, tools and furniture used in the daily life of people in Vodnjan. Meet the autochthonous breed of donkey which used to be of help with work, find out what their gardens were like and which plants were grown and what traditional ways of production were used to produce everything they needed. Through various tastings, workshops, cultural events and sightseeing, met the people of Vodnjan from the past in order to better understand their present.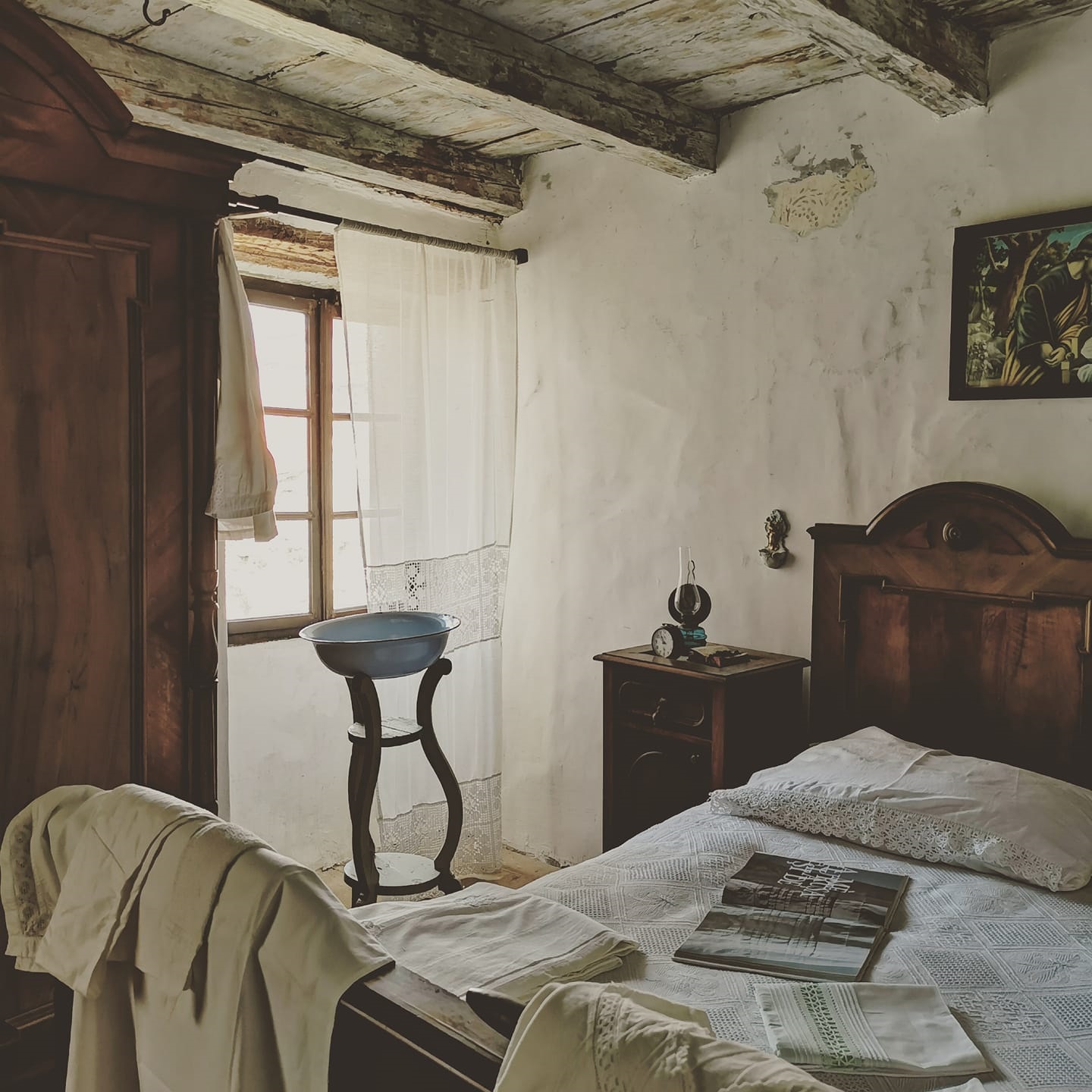 You will be able to meet one of those people quite well through the "Memorial collection Erminio Vojvoda" within the "House of traditions", illustrating Vodnjan as a city of merchants, craftsmen and especially shoemakers. The most renown among them was a skilled craftsman Erminio Vojvoda who is still remembered as the creator of high fashion models of the time. His footwear designs found their way into the most important European fashion magazines. All his tools, drawings, photographs and other items can now be seen on the first floor of the "House of traditions". They are no longer exposed within what used to be his house.
GASTRONOMIC RECOMMENDATION – WINE WITH THE SCENT OF ROSES AND "BUMBARSKA" CAKE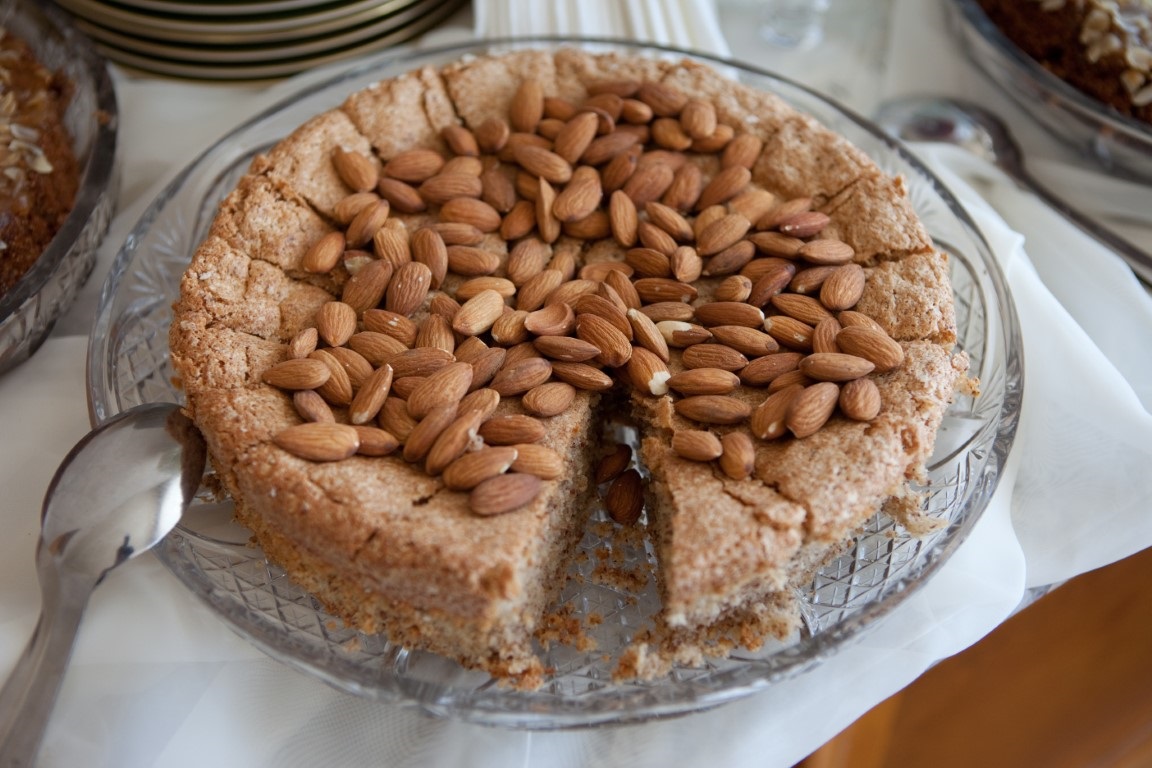 A stroll through Vodnjan is incomplete without a glass of a special local wine characterized by a scent of roses and, according to some records, only made in Vodnjan. "Vin de Rosa" owes its name to that sweet scent although it is made of dried grapes and not roses. Some say that this wine used to be made from the "moscato rosa" variety of grapes so you can choose the explanation you prefer.
This traditional wine is mostly made from malvasia or is mixed with other varieties. The creation of this wine is a long process and the wine ripens for at least two years. In the past, almost every family in Vodnjan that had its own vineyards made the "Vin de Rosa" and it was drunk only on occasion of celebrations and holidays because every bottle was precious and jealously guarded. Today it is produced by a number of Vodnjan winemakers to keep the tradition and the agricultural cooperative Agroturist started a program in 2005 to revitalize and protect the production and name of "Vin de Rosa" financed by the City of Vodnjan.
With a glass of "Vin de Rosa" you must try the traditional Bumbarska cake made of almonds and representing the sweet trademark of Vodnjan. Although it is made of only three ingredients, eggs, sugar and finely ground almonds, the preparation requires a lot of patience that is rewarded by its appearance and taste. Indeed, the ingredients were sometimes mixed together for over an hour and its secret lies in the eggs at room temperature and placing the cake in a cold oven before heating it up. It was always prepared for Christmas, Easter and wedding ceremonies, and you can try it in the Vodnjanka restaurant and the newly opened restaurant Papafigo where the cake is offered in a new, modernized version.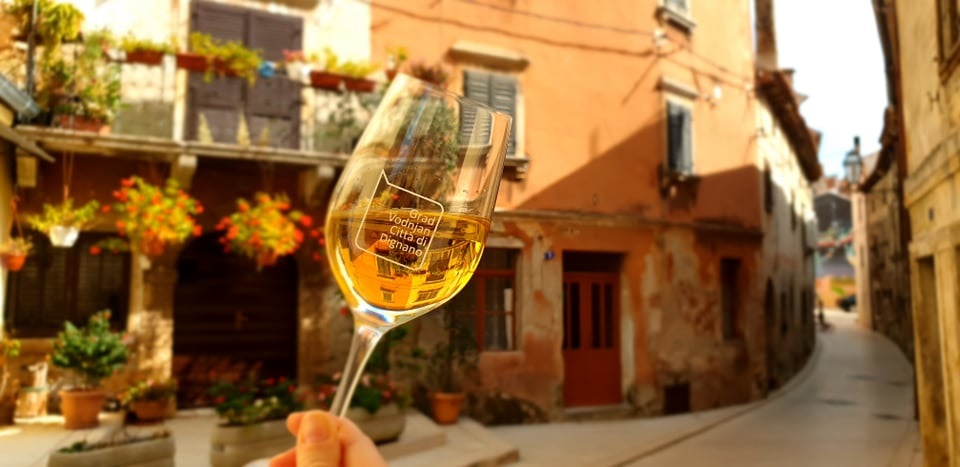 VODNJAN ON YOUR PALM – MOBILE APPLICATION GUIDE FOR YOU
In order to get to know Vodnjan completely and find out all the necessary information fast and easy, the Tourist Board of Vodnjan developed a mobile application Guide for You. It presents the tourist offer of Vodnjan in categories: restaurant list, excursions, beaches, historical sites, other non-board offer and any relevant information on the local area.
Guide for You can be visited and downloaded using this QR code or by visiting: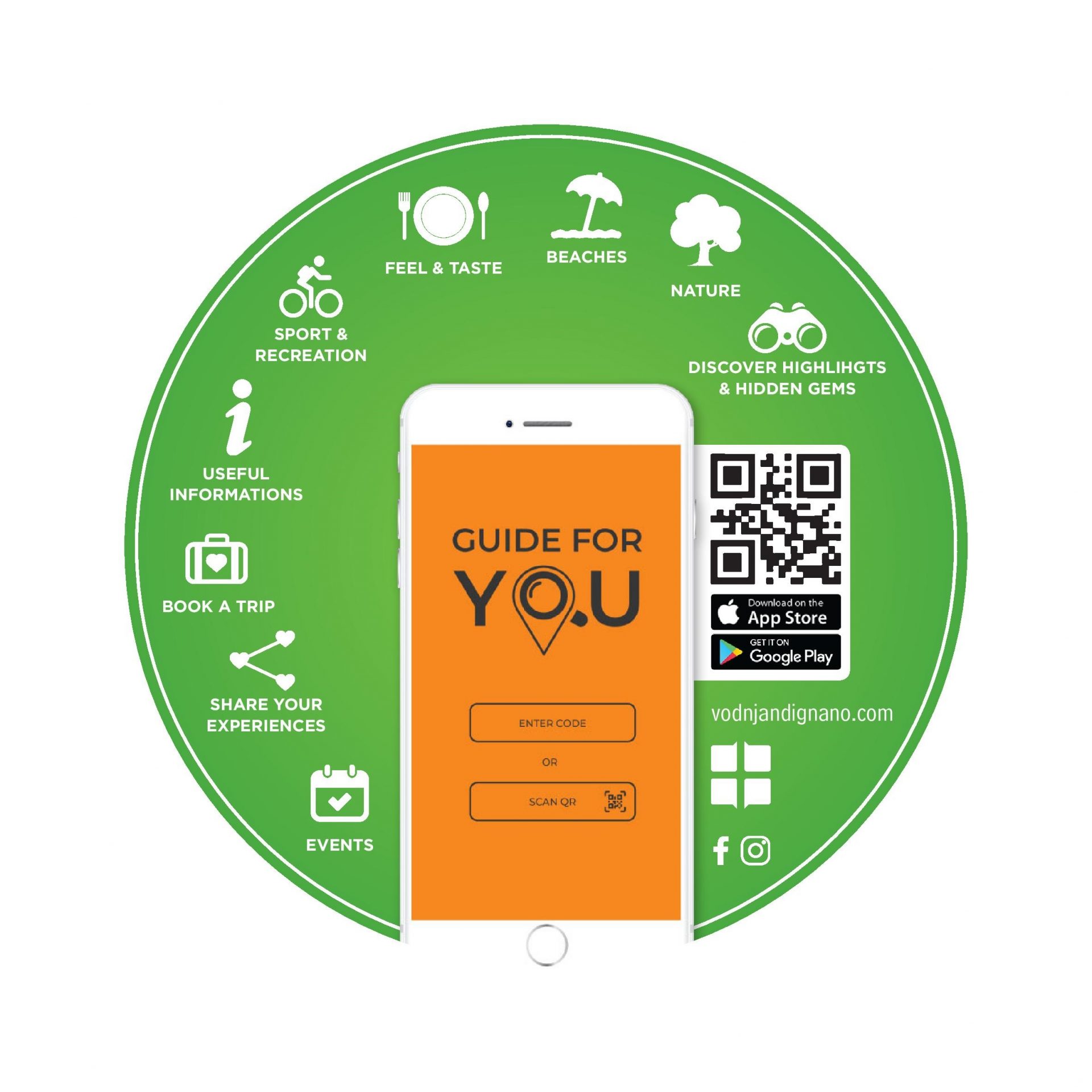 After download, use the code: 52215-0001 for FREE use and Vodnjan will no longer be a mystery!