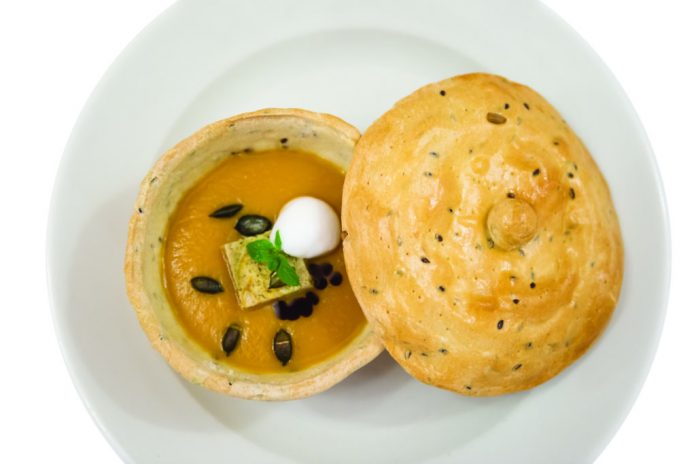 Hedonism is associated with the sumptuous Baroque age, which was a conspicuous part of Varaždin's history when the glory of its dishes reached the French court. This tradition of rich cuisine, based on traditional dishes and foodstuffs grown domestically nearby, is cultivated in Varaždin's restaurants still today. Traditional Varaždin cuisine was influenced by Austria and Hungary, but during historical migrations other modifications and innovations that enriched it were introduced.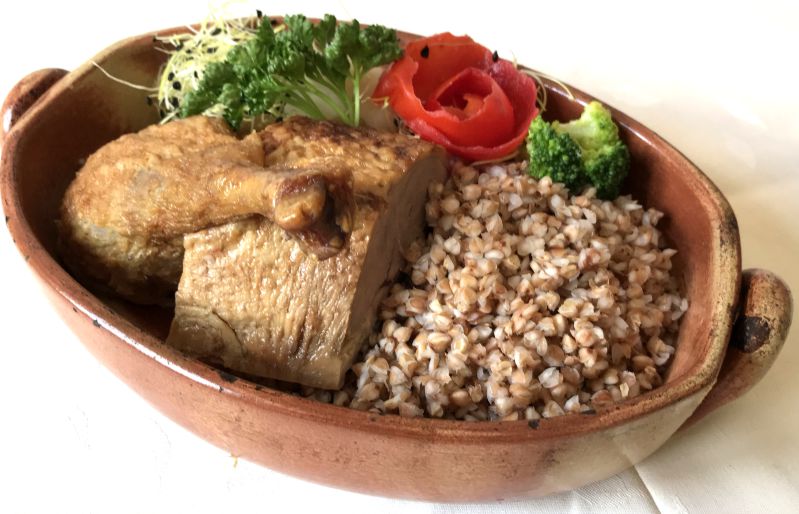 Traditional dishes from the Varaždin area generally consist of a few simple ingredients, of which the most commonly used is wheat and corn flour in the famous Varaždin 'klipič', 'mlinci', 'štrukli' and 'zlevanka'. Game has an important part to play in the area's cuisine, as this is one of the oldest areas in Europe where game-keeping has taken place.
In Varaždin's restaurants it should be mandatory to taste 'mlinci', 'klipič', spicy game dishes, poultry dishes with vegetables, homemade puff pastry cakes and a variety of rolls
VARAŽDIN'S GASTRONOMIC SPECIALITIES
Angelus Restaurant
Its modern and creative cuisine served in a pleasant atmosphere with a specifically rustic space makes Angelus Restaurant Varaždin's inevitable gastronomic location. The ambience under old arches and walls decorated with angels makes Angelus a romantic story that builds on the idea of Varaždin as a City where angels sleep, and it offers imaginatively designed authentic Mediterranean and continental cuisine that meets the spirit of the new era. A superb selection of dishes is available along with a wide range of pizzas made with hand-made dough and whole-wheat flour.
Alojzija Stepinca 3, tel.+385(0)42 303-868
www.angelus.com.hr
Verglec Restaurant
The first licensed authentic Croatian restaurant in Varaždin. This Restaurant is noted for dishes from the Varaždin area prepared in accordance with traditional recipes using selected ingredients from domestic producers.
Apart from this deliciously prepared food, don't miss out on an opportunity to try out their barrel organ and cheer on your fellow diners with its music.
Kranjčevićeva 12, tel.+385(0)42 211-131
www.gastrocom-ugostiteljstvo.com
'ZALOGAJNICA ŠANJEK' ŠANJEK SNACKS
Trg slobode – Varaždin fast food
Do you know where Varaždin's oldest fast food shop is? In the very centre of the City, at Trg slobode 7, Šanjek Family butcher's shop has maintained the spirit of times gone by when the pace of life was more relaxed and everyone had time to saunter into the shop and try the delicacies produced by the Šanjek Family. The shop provides daily, for the inhabitants of Varaždin and their guests, pairs of cooked homemade sausages, frankfurters, saveloys or a wide range of meat products to take home.
'Zalogajnica Šanjek'
At the entry to the City centre visit 'Zalogajnica Šanjek' which has, over many years, retained its special charm that complements its relaxed and warm atmosphere.
'Zalogajnica Šanjek' offers traditional dishes from the Varaždin area and specialises in foal and horse meat dishes.
'Zalogajnica Šanjek' is the perfect combination of tradition, good humour and delicious homemade food!
Seating for 150 + 30 on the terrace.
Restoran B.Radić 53, tel.+385 42 212-718
www.sanjek-obrt.hr/wordpress
THE HOTEL VARAŽDIN RESTAURANT
The Hotel Varaždin Restaurant continues a centuries-old tradition of 'Grošinić', a cult Varaždin restaurant and inn.
Its rustic style exudes a relaxing and cosy atmosphere and their professional and friendly members of staff contribute to the complete satisfaction of each and every guest. With rich and high-quality cuisine and selected Croatian and international wines guests can enjoy the house specialities.
'Stop time. Heed the call. Give yourself an unforgettable gastronomic experience at the Hotel Varaždin Restaurant' say the friendly staff.
Seats: 50 (restaurant), 50 (terrace) and a conference room.
Kolodvorska 19, +385 (0)42 290 729
www.hotelvarazdin.com
PALATIN Restaurant
The Palatin Restaurant, on the corner of Vrazova and Ulica braće Radića in Varaždin, offers a top class blend of traditional and French cuisine with dishes created by renowned Chef Stephan Macchi. The extensive wine list, with the finest Croatian and international wines, will help you indulge in the beautiful culinary delights of the Palatin Restaurant that you've never experienced before.
The Restaurant has a 40-seat conference room which can be used for various meetings, lectures and conferences.
B.Radić 1, tel.:+385(0)42 398-301
www.palatin.hr
Photos and web: www.turizam-vzz.hr