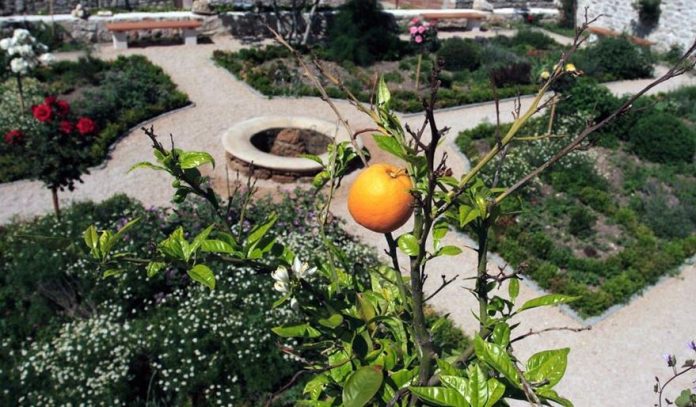 The Medieval Mediterranean Garden of St Lawrence Monastery (MMG) in Šibenik was restored and opened on 6th November 2007 after being forgotten for a hundred years. The MMG is an integral part of the St Lawrence Monastery and an integral part of the programs developed by the Šibenik Private High School.
The restoration project of the MMG was completed by renowned landscape architect, Dragutin Kiš, who received the Millenium Award for Flora in Japan, 2000.
This particular type of garden is notably rare, as it is the only one of its kind in Croatia, and there are ony a few in this part of Europe.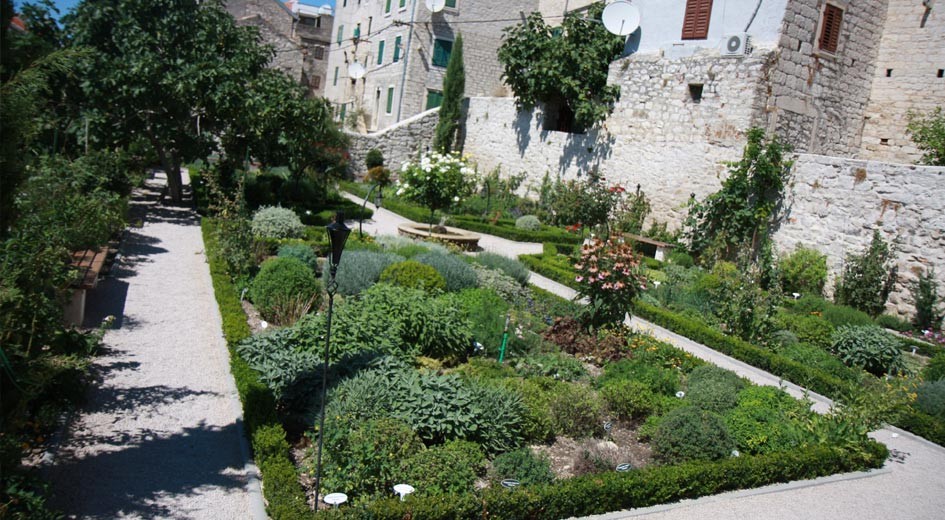 The MMG follows an established medieval design: a cross design for a pathway, a small centrally located water feature, with low growing varieties framed by boxtree and beautiful old aromatic roses. There are four sections filled with medicinal plants and herbs. A special place has been assigned for the assortment of thyme in a wonderful array of red, purple, silver, light and dark green foliage. The sensational combination of colours is a true work of art.
Another notable attraction in the garden are the capers. Legend has it that Juraj Dalmatinac brought the first capers to Šibenik. They have been planted within the gaps and cracks in the stone walls as homage to the great builder. The inclusion of this simple medieval plant can be tied together with the main features of this region: stone, flora and Juraj Dalmatinac.
Šibenik has claims on another significant historical figure, Robert Visiani Šibenčanin. He was one of the most famous European botanists of the 12th Century. A Professor at the famous University of Padua.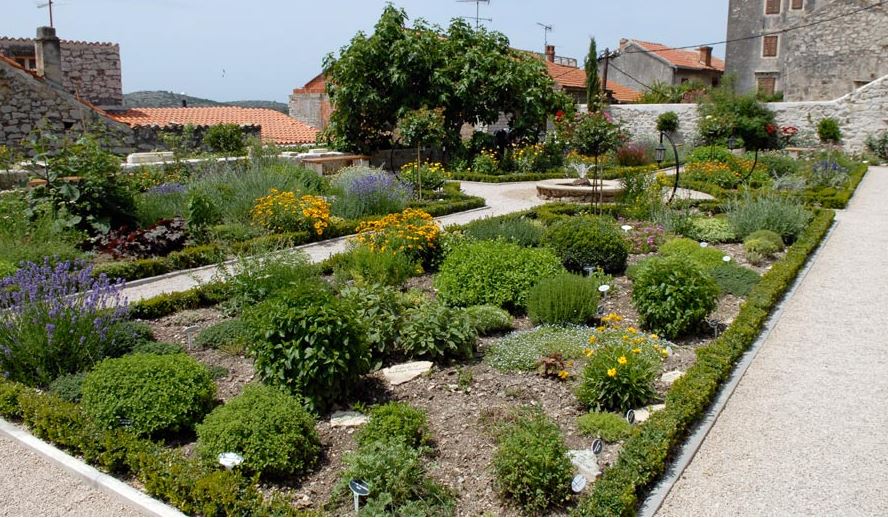 From its inception the project to restore the MMG was fueled by the objective of having the site open to the public. With this in mind a number of educational programs were created for schools and for organised tours. The MMG is situated within the St. Lawrence Monastery complex which means that during your visit to the space you can tour Our Lady's Grotto, the Church of St Lawrence and the Monastery as well as the cafe, restaurant, and souvernir shop.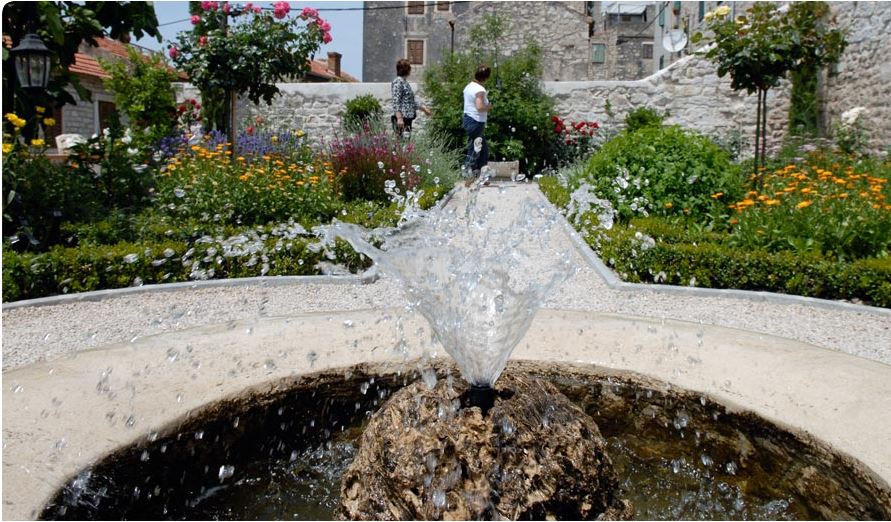 In the winter period, up until Easter the garden remains open from 9 am until 4 pm. In the summer period the garden is open from 8 am until 11 pm. The entrance ticket for organized groups is 15 kn and includes a booklet-entrance and expert guide.
For further information, please contact the Cromovens Tourist Agency.