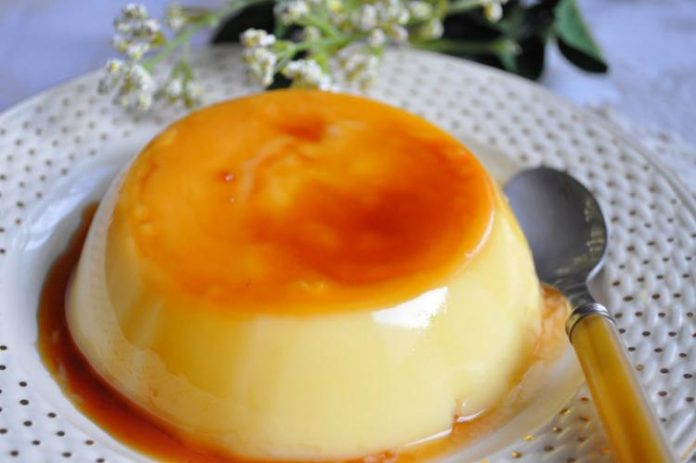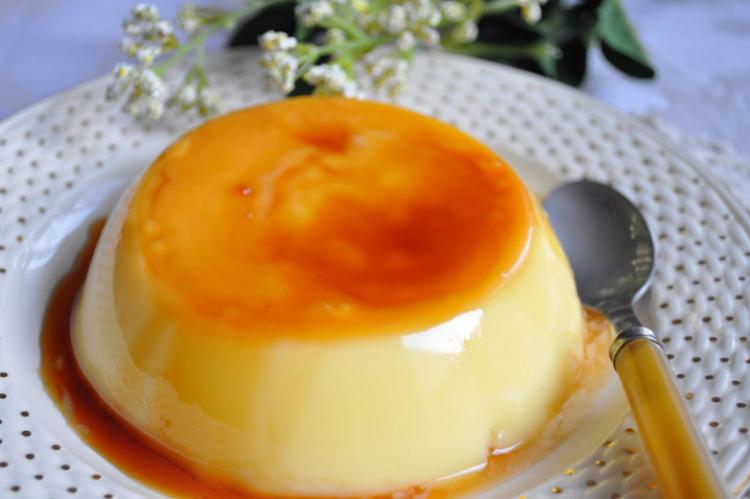 Eat Like a Local: You Feel Like a Local – blog by Marijana Rebić
Authentic regional Croatian food in familiar atmosphere in Middle Dalmatian small cities.
Food has always been a part of my travel experiences. I sometimes joke that I am going to eat my way around this city or that country. I always like to mingle with the locals and experience their culture. That would include their foods. I enjoy many types of food and find traveling as a great way to experience them.
Like everywhere else in Croatia , Dalmatia has its local food traditions—simple but packed with flavor. Traditional food has some similarities with Italian, Austrian, Hungarian, and Turkish food. Yet, Dalmatian dishes have their own distinct interpretationn and taste, in many receips it is a family secret.
Food I am familiar with tastes the best, but if I know where the food comes from and how it is made, it actually gets better.
Marvelous small cities in Dalmatia (about them I wrote in my previous post) on my "66 Dalmatian Route" are small cities where the food unite me over them, strengthen friendship and bonds over it, it makes me happy at feasts, regardless of the occasion.
Many family restaurants embraced tradition, catering and technology and created a family delicacies of domestic gastronomy: from the self-prepared smoked and curried meat products to the cooked delicacies prepared in the kitchen. Their childhood memories are like many of their generation in native towns.
NIN
A well known Nin speciality "šokol" a dried meat product made from neck of pork conserved in pure sea salt and seasoning. It is given its recognisable taste by a completely unique 'ingredient' that is, the real Nin "bura" (north-easterly wind) which carries with it mountain air enriched with the scents and herbs from Velebit, mixed with the sea air. A competition is dedicated to this speciality called "Ninska šokolijad", (Šokol Festival) is held every year, in which the aim is to retain the traditional of šokol's preparation and also to offer the enjoyment of this recognisable product to guests themselves.
SKRADIN
The pearl of Skradin cuisine is a unique Skradin risotto, a dish traditionally prepared by men and cooked carefully for eight, nine, and sometimes eleven hours. Skradinski rižot is made with veal rump, a bit of ham, some beef, onions, a bouillon of capon, rooster, or beef, and rice. Antony Bourdain disovered the Skradin risotto on TV show "No reservation". This veal risotto is cooked for hours and constantly stirred. If a person who stirs needs to go to the toilet, another one takes over. The result is the creamiest veal risotto in which the meat has completely dissolved and disappeared.
TROGIR
Trogir rafiol – Once upon a time, in the famous Trogir tower, Kamerlengo, there was an imprisoned beautiful lady.Her last name was Rafioli. And while she waited patiently for her sweet liberty, she baked sweet cakes. One of her favorite and most popular cookies were rafioli. Trogir grandmothers passed on their old recipes in which Trogir rafiol until today kept their original taste. They are made from fine thin dough which is filled with ground almonds and other condiments and rolled into small crescent-shaped pastries. Due to their durability, special taste and appearance they can be the ideal suvenir.
SINJ– the Sinj Arambasici, specific for the micro-location around the town of Sinj and the Cetina region. It's stuffed sour cabbage with chopped meat and spices like cinnamon, cloves, nutmeg and lemon peel (crust). It is interesting that this dish was taken from Turkish cuisine, but throughout history, it has become synonymous for resistance to the Ottoman Empire. Even the name arambasici comes from a name for members of the Turks resistance movement. They are an obligatory part of all festivities, and they are specific for the chopped meat, instead of the minced as it is used in traditional cabbage rolls, no rice is used, and also various kinds of dried meat is added. Seasonings such as nutmeg, cinnamon and clove provide arambašići with a special aroma.Today, the Sinj Aeambasici is on the list of protected intangible cultural assets of the Republic of Croatia.
IMOTSKI- Imotska torta. Imotski cake was eaten by emperor Francis Joseph himself. This tart with a long tradition originates from the town of Imotski, and consists of a shortcrust pastry base and a flavorful almond filling. Both are heavily seasoned with various spices and different types of alcohol, from prošek or white wine in the pastry to maraschino cherry liqueur used in the filling.
Another important element of this cake is the elaborate woven lattice top which is typically studded with whole almonds.
It is prepared from ingredients that are typical for Imotski region and its traditional recipe give this cake distinctive look, taste and smell. Therefore, the Imotski cake for Croatia became product with protected origin and the recipe as a product of the utmost importance for the preservation of traditional, cultural and civilizational achievement of Imotski region.
Imotski rafioli is a traditional Croatian cake that originates from the town of Imotski, hence the name. This traditional Croatian food is served at important holidays and weddings. In fact, the recipe is 150 years old! And it is made from ingredients that are always available in the Imotski area. Actually, imotski rafioli tastes the best after a day or two, and not fresh out of the oven.
The pastries are made from sweet pasta dough (pasta dough with vanilla sugar) and they are shaped just like larger ravioli. The filling is made from sugar, egg whites, ground almonds, lemon zest, nutmeg, vanilla, and rum.
You can find this dish in restaurants and shops all over the country, but for the true, sometimes secret recipe, you will have to go to Imotski.
MAKARSKA – MAKARANA CAKE One of the most famous dishes of the Makarska gastronomic tradition. Makarana has hundreds of years of tradition, and it was recently (in 2012) declared an immaterial cultural asset. This rich Croatian cake was once considered to be a special delicacy that was only served on special occasions and was mainly reserved for nobility. It consists of a pastry base and a filling that combines ground almonds, eggs, sugar, and various flavorings such as citrus juice and zest, nutmeg, cinnamon, and maraschino or rose.
METKOVIC – Frogs and eels stew- Gastronomic adventure
The Croats have in any case managed what many rightly considered unthinkable: mingling two culinary horrors in one! Imagine yourself eating frogs' legs and jellied eels together in the same dish… no need to just imagine, just taste in Metkovic the dish is called Brodetto, eels and frogs in a spicy broth flavored with paprika and bay leaves.
STON- Every seafood restaurant in Croatia has a crni rizot (black risotto) on its menu. Crni rizot is basically a squid risotto that squid ink makes black in color. Besides squids, this risotto often contains other seafood, particularly mussels, clams, and other shellfish. Black risotto is simply a must-try Croatian food! And must-try crni risot in Ston.- the best one.
Stonska torta, or Ston cake, a cake with its origins from the small town of Ston on the Pelješac peninsula hence the name, is a cake made with macaroni pasta, or how the locals call it – makaruli. Stonska Torta was reserved for special festivities like Christmas, Easter, and weddings, as otherwise cakes were considered a luxury. Centuries ago when this cake was born, they used pasta for the filling to economize on ingredients. A cake made with pasta may sound like a strange combo, but this sweet-savoury concoction is delicious.
CAVTAT
Rožata is a type of custard pudding that's very similar to flan and creme brulee. that originates from Dubrovnik area. It actually has quite a few names – in Dubrovnik it is best known as rozata, but in other parts of Croatia it's also called rozada or rožada.The name of the dish comes from rose liquor (liquor rozalin) which gives the dish its specific aroma. At least, that's what the traditional recipe calls for. The easiest way to describe a traditional rožata is a pudding covered with liquid caramel. The pudding is rather basic, as it is made from eggs, milk, and sugar. But the liquor and the caramel add a whole new dimension to the dish and just enhance its flavor greatly.This traditional Dubrovnik dessert was proposed for inclusion in the UNESCO list of protected intangible heritage Thus, it was rozata that was served at the official dinner to the former US President George W. Bush in 2008 during his visit to Zagreb. At that time, media reported that W. Bush was so delighted by rozata that after the abundant dinner he ate two rozatas.
PASTICADA in Nin, Skradin, Sinj, Trogir, Omis,Imotski, Makarska, Metkovic, Ston Cavtat , called a "Queen of Dalmatian cuisine", Pasticada is perhaps the most popular Dalmatian food. Every house, every family, every traditional restaurant has its own recipe for pasticada.
In fact, pašticada is made with beef and potatoes and served in a very special sauce. The dish requires meticulous preparation – first, the beef is stuffed with garlic, bacon, and carrots. Then it is left to marinate overnight in vinegar. The next day it is roasted with spices and vegetables – prunes, tomato paste, onions, etc. The cooking of the meat can take up to five hours, depending on how thick the meat is.
When the meat is done, all of the vegetables that it was cooking with are blended into a thick flavorful sauce.
Photos: Radio DUX, Imotske delicije, Marin Stulić, Restoran Cantinetta, City Tourist Officies, Zupski portal, " Imotski na pjatu"authors, Public Photo Service
Author:  Marijana Rebić