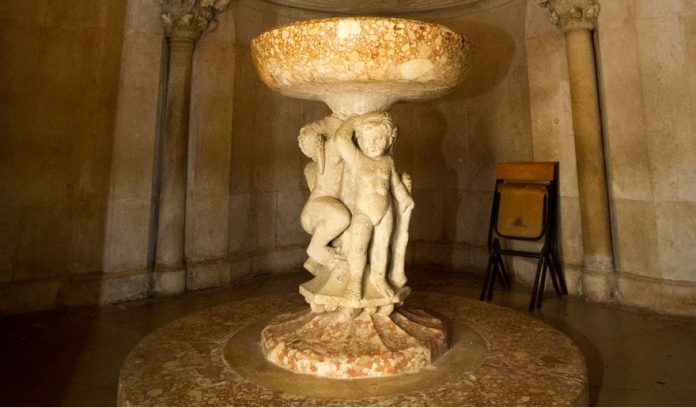 The Šibenik Museum was founded in 1925 to celebreate the thousand year anniversary of the Kingdom of Croatia, and is located in the former Prince's Palace, which is very close to the Cathedral.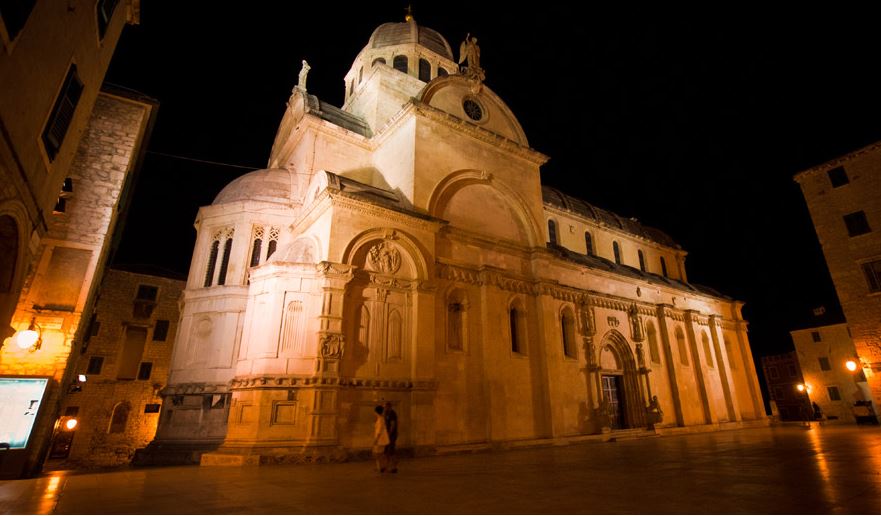 The Prince's Palace came about as a section of the coastal defense system for the city from the 13th – 14th Centuries. Presently preserved are two wings that were once a much bigger structure where the highest representative of the state's authority in Šibenik (town prince) would reside.
The south wing extends along side the coastline, from a square to a rectangular tower. The square tower known as the Prince's Palace Tower is the largest defence facility on shore and dates back to 14th century. Between it and the Bishop's Palace the renaissance city door from 16th century have been preserved. Along the centre of the ground floor in the southern wing is a gothic passage with the city's door on which the city's coat of arms can be found with an image of its patron, St. Michael.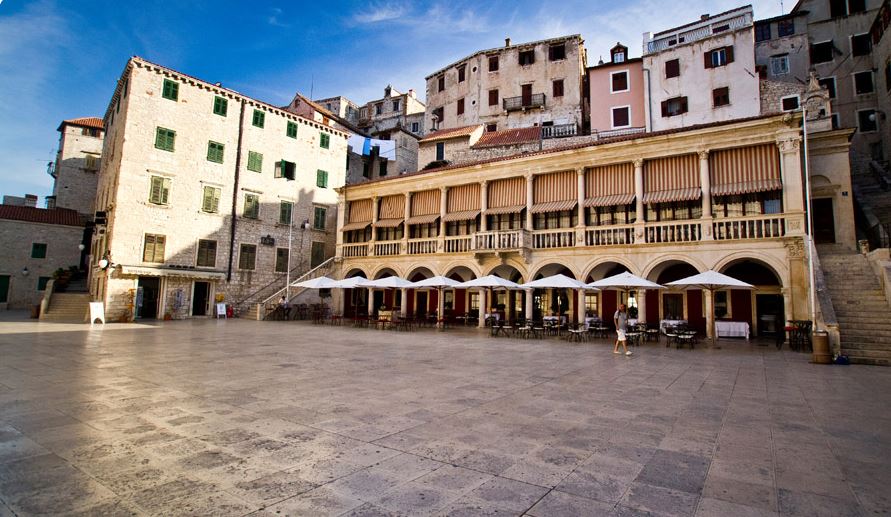 The west wing of the Prince's Palace faces the sacristy and apse sections of the Cathedral. In the south end there are two doors with simple stone frames, and in between them is a niche with a baroque sculpture of the city's prince, Nicola Marcella. In 1975 the adaptation of the Prince's Palace was completed, which covers more then 2500m2 and enables contemporary functioning of the museum.
The Šibenik City Museum is a complex type of museum, and consists of archeological, cultural-historic and ethnographic departments. Its duties consist of collecting, taking care of, elaborating and presenting the cultural-historical heritage of the Šibenik region. It's collections consist of a number of valuable items significant for the study of Šibenik's history, from the oldest times until present days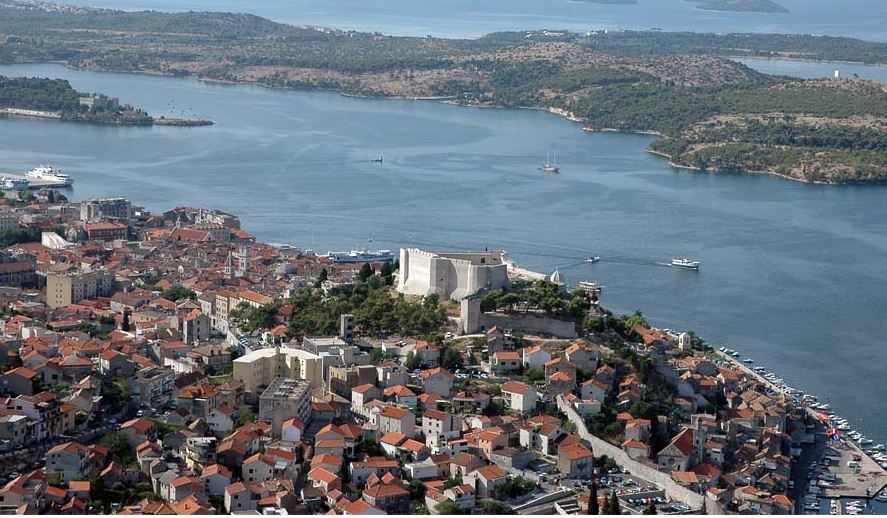 Treasury of Benedictine nunnery of St. Luce
The Treasury collection contains religious objects for liturgical use, as well as paintings and sculptures ,and the most captiving of the exhibits is a painted clay Madonna dating from 13th century. A stone inscription above the entrance honours 17th century benefactor Nikola Buronja, who donated three of his own houses in the order to help get the monastery started.
The Museum of Sacral Arts – St. Barbara
The Museum of Sacral Arts is located in the church of st. Barbara near the cathedral of St. James. The museum exhibition features, among other items, the triptih of St. Barbara with St. Nikola and St. Grgur from 16th century, Renaissance stone statues of St. Petar and St. Jakov from the side wall of the cathedral of St. James . The display also includes the works of Oracio Fortezza, the great goldsmith who worked in Šibenik.