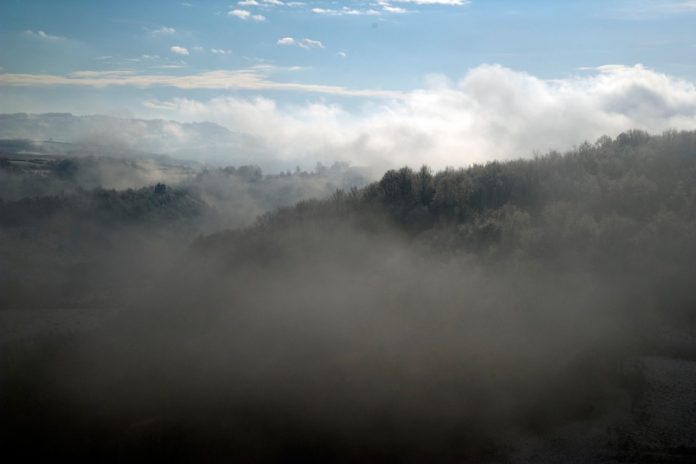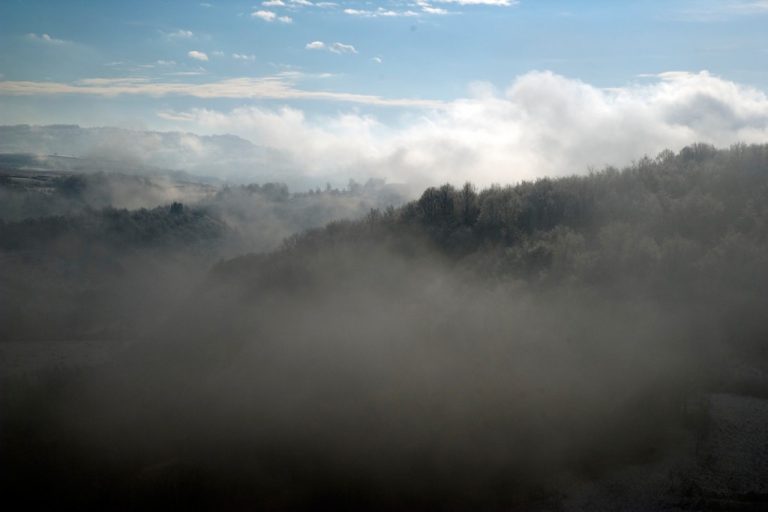 Zrinska gora is a hilly area located among the rivers of Kupa, Sava, Una, Glina, and Glinica (named after the old town of Zrin) with several relatively separate units (Zrinska gora, Trgovska gora or Bužimska, and Hrastovačka gora), and all of them bear the stamp of historical undertakings of the family Zrinski.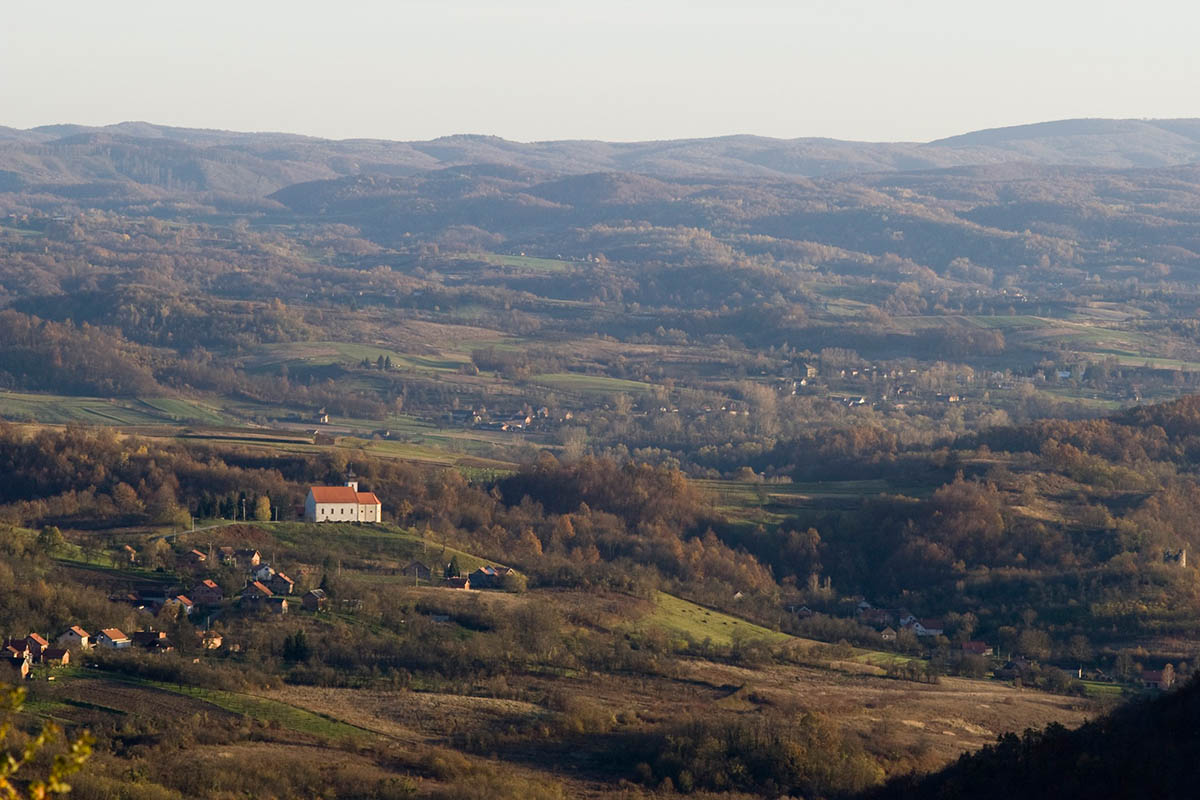 Zrinska gora is one of the three richest regions in Croatia regarding the reserves of fresh drinking water, and it is the richest chestnut area in Southeast Europe. Zrinska gora is characteristic not only for the town of Petrinja, but also for the southern part of Sisak-Moslavina County. It is mainly made of elevated slopes or so-called kosa, of which the highest are Šamarica, Anđelina kosa, Popov gaj, Vješala, Kobiljak and Vratnik. Šamarica is the central and highest area of Zrinska gora, stretching in the north-northeast direction in the length of ten kilometres and separating the territories of Glina and Petrinja from the territory of Dvor.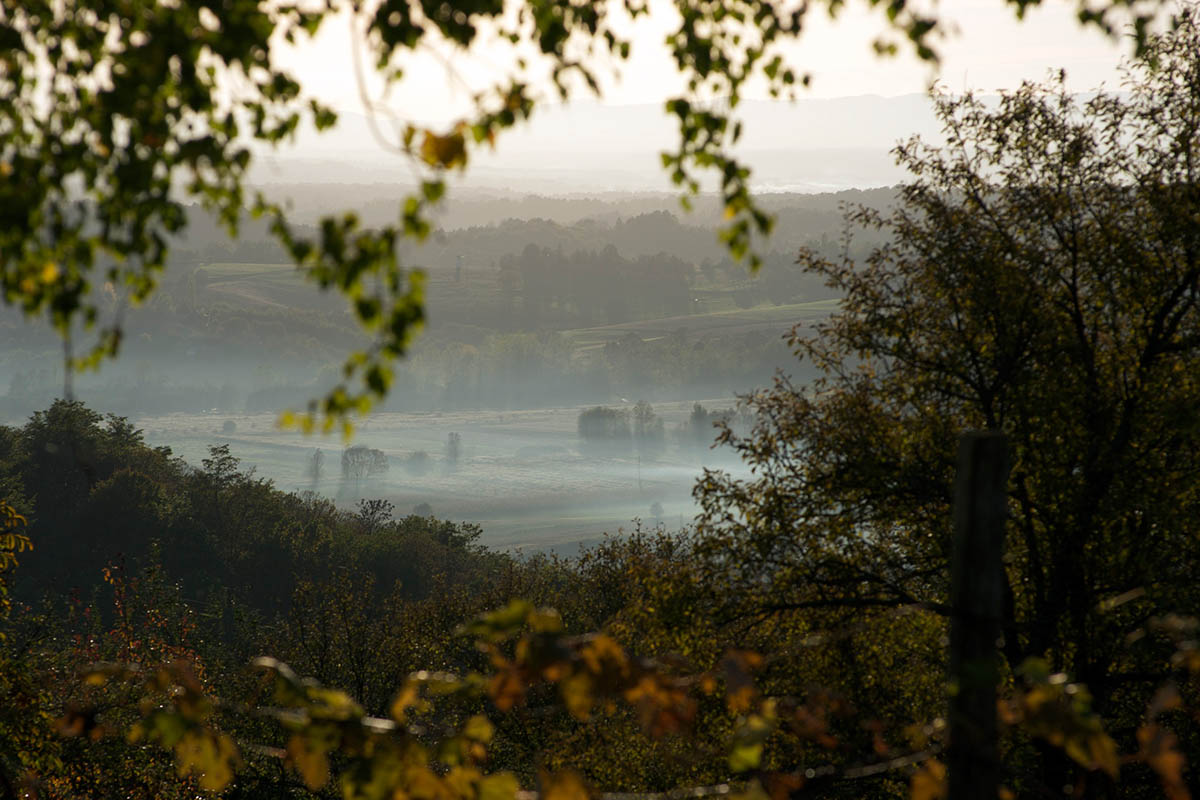 Hrastovačka gora
Hrastovačka gora is a north-western leg of Zrinska gora, which is sharply cut from it by the Petrinjičica river valley. It covers the largest area of the town of Petrinja. It stretches from the northwest (confluence of the rivers Glina and Kupa, near Vratečko) to the Sunja creek in the southeast. Its highest peak is Cepeliš (415 m) above the village of Hrastovica.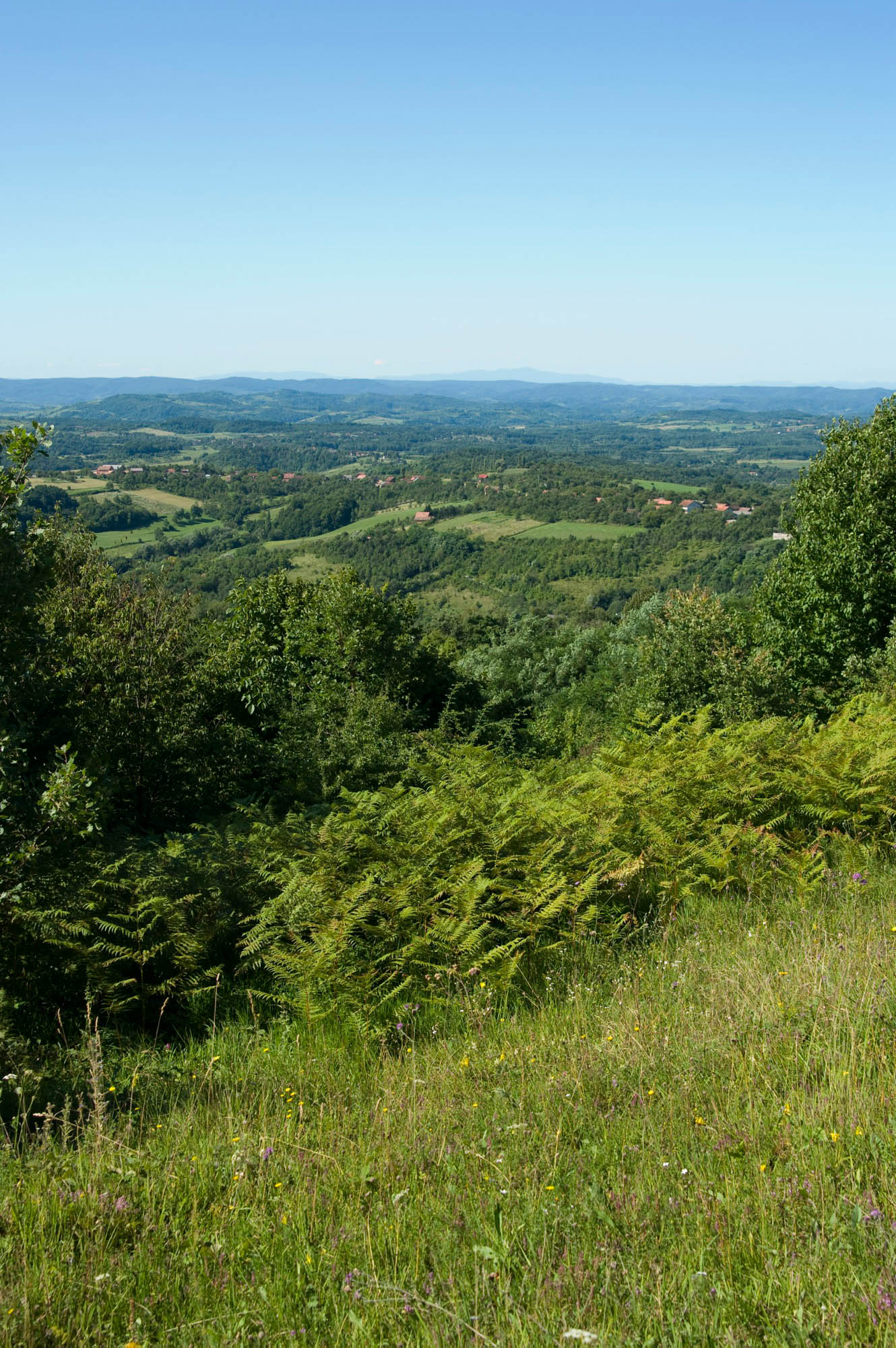 Hrastovačka gora is impressive in variety of its natural resources. It is the home to numerous species of venison, while the forests of beech and chestnut cover almost the whole area and spread down towards the outskirts of settlements and many creeks. It all provides the visitors with pleasant shade in the summer, while they can enjoy chestnut fruits in the autumn.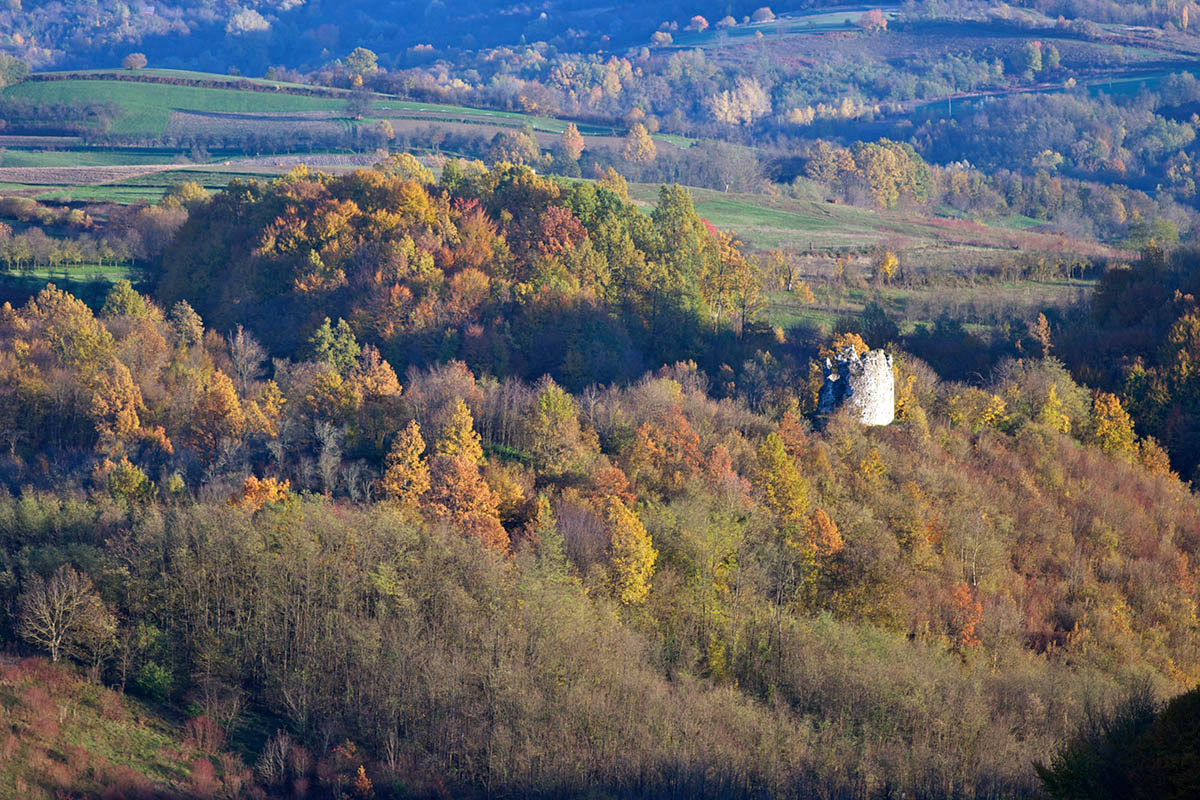 Steep wooded slopes are also rich in numerous small water springs. From the aspect of tourism, the interest can be found in sedimentary formations on several locations, such as Bijele stijene and a few abandoned quarries, where there are visible fossils of shellfish, red algae, fungus colonies, coral and sea urchins, or actually the wildlife of the former Pannonian Sea. Finally, there are certain opportunities for the development of spelunking tourism offered by the Šušnjar cave near the village of the same name. The cave is largely unexplored, but due to its geological structure it is considered to be unique in Europe.
Visit us: petrinjaturizam.hr/en/
Photos and source: Petrinjaturizam.en