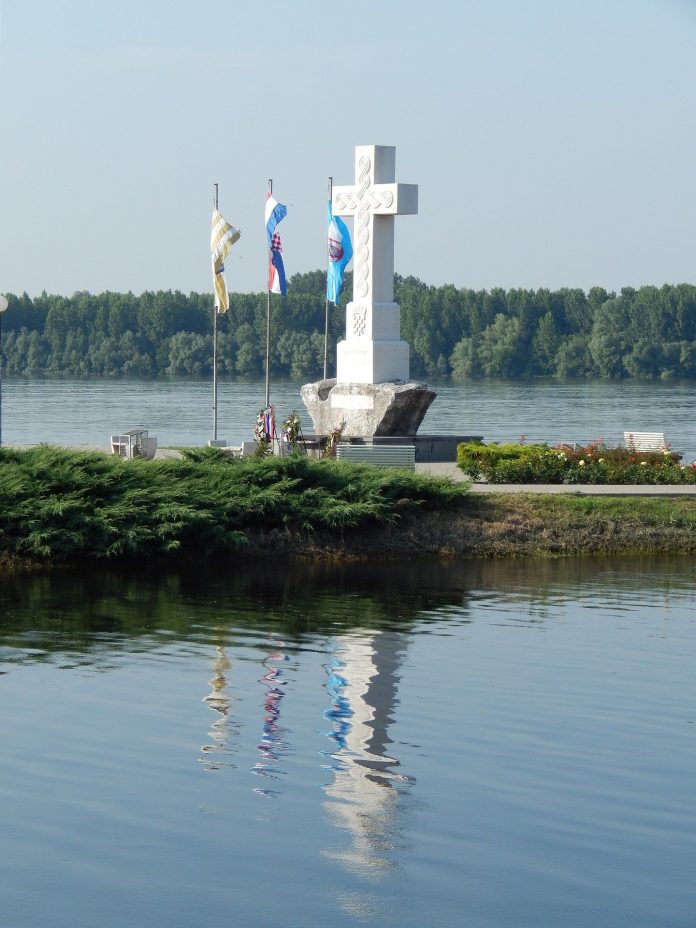 Author: Anita Žuvela
We have dusted of one older, but always actual travel book. And we want to remind ourselves one more time of the fact that this town delighted us and we want to visit it again.
We visited Vukovar. A town on a river, a town of angels, flowers, luxurious trees and a town of Vuka River. A town on crossroads of historical regions, East Slavonia and Western Srijem.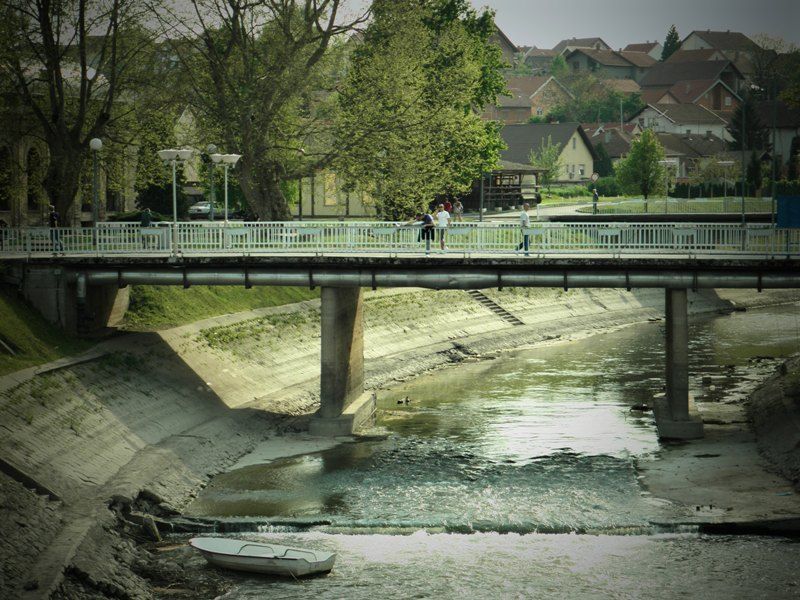 For Vukovar the rule that you can't talk about it unless you've seen it really stands. This is a town that can be felt by heart, a town that overwhelms you with its gentle strength already at the first visit.
A story of the Hero Town can easily strand us on the rocks of pathetic, and we wouldn't want that. The name of this town has been politically misused so many times, it's indeed a shame that it owes its fame mainly to central news reports from anniversaries of its fall, Oluja military action or conflicts with Cyrillic panels.
Vukovar is much more than that.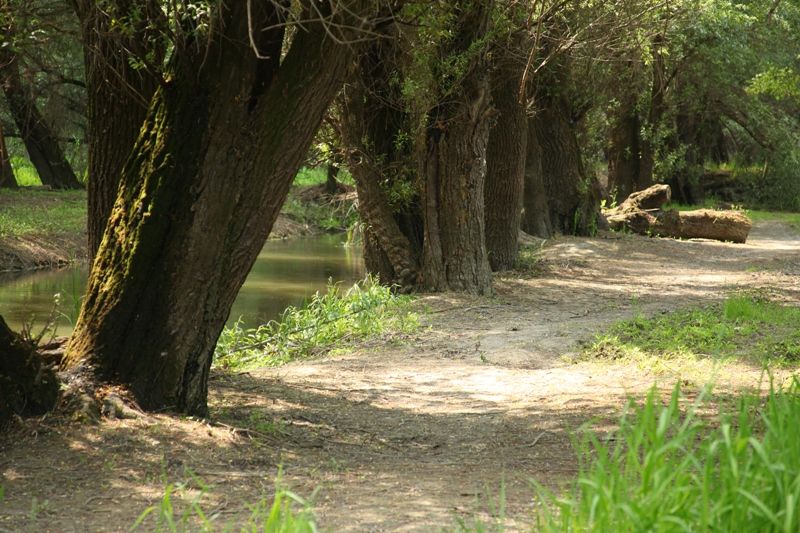 Hero town, a town of beautiful Vuka River, magnificent nature, exquisite gastronomy, great tourist potential and exceptionally kind people.
It will enchant you with its unusual baroque beauty and a view of Vuka River mouth, numerous sights and fine gastronomy which is one of the key advantages of this region.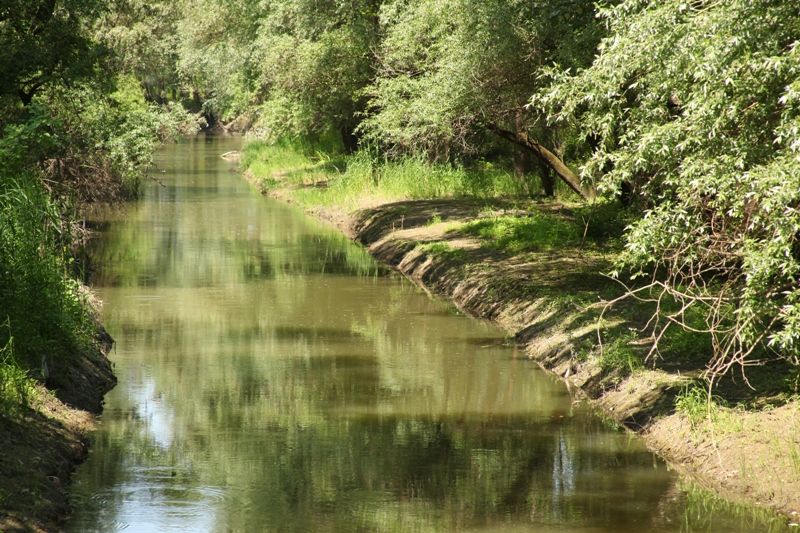 Vukovar is a place of luxurious Slavonia nature. Forest Park Adica is only 2 km away from town centre, and it is local's favourite place for walks, recreation and relaxation. In the centre of Forest Park there is Eco-Ethno Club with contents of traditional crafts, and soon the offer will be complemented with catering segment.
Make sure you visit Eltz Castle where Vukovar museum is situated. City Museum Vukovar operates in complex of Eltz Castle, which will, once completely renovated, be unique museum-gallery, scientific and multimedia centre where cultural heritage will be preserved as an element of national identity and continuity of life on this area.
Did you know that this museum won prestigious "Anton Štifanić" award for special contribution to tourism development in the Republic of Croatia in 2013?
Cultural heritage
Vučedol Culture Museum is a place of interesting discoveries and fascinating heritage of the region. Did you know that Vučedol Orion is considered to be the oldest European calendar?
A dish with calendar was found in Vinkovci, on the location of  today's hotel Slavonija.
Four fields into which the dish is divided symbolise four seasons, while particular signs that are systematically repeated present the turn of months.
The discovery of the oldest calendar testifies of developed, highly civilised culture on this area, more than 5 000 years ago.
Vukovar's nocturno – do not miss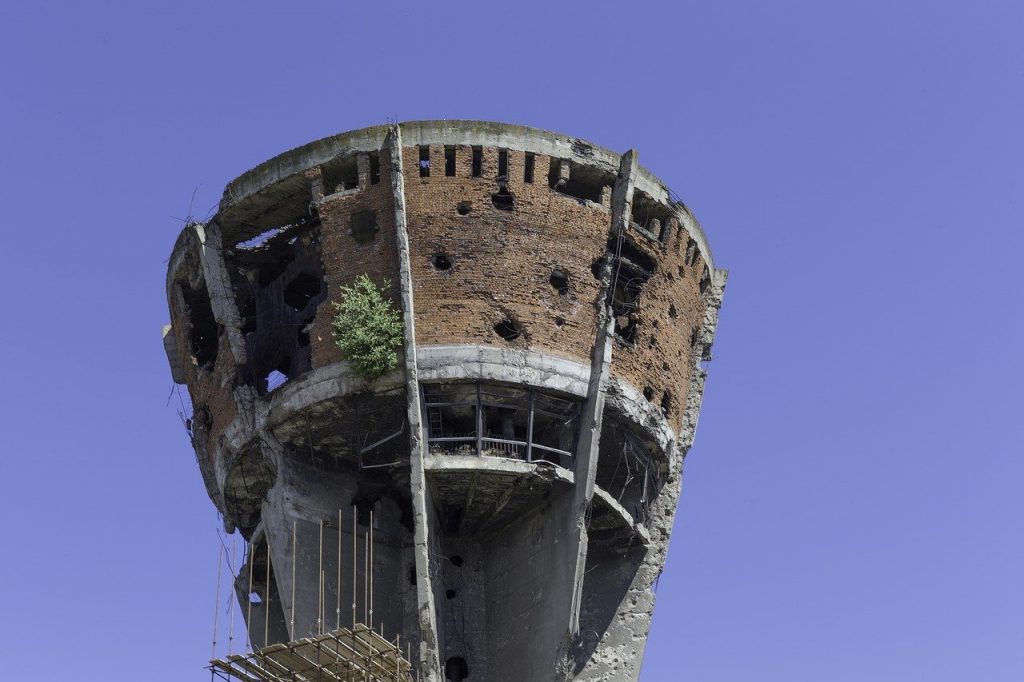 Vukovar Memorial or Vukovar Nocturno is a joint term for all memorial places in Vukovar: 
The Place of Remembrance – Vukovar Hospital 1991
Memorial Home Ovčara
Mass Grave Ovčara
Memorial Graveyard of Homeland War Victims
Homeland War Centre
Memorial Home of Croatian War Veterans on Trpinjska Road
The Cross on the Vuka to Dunav mouth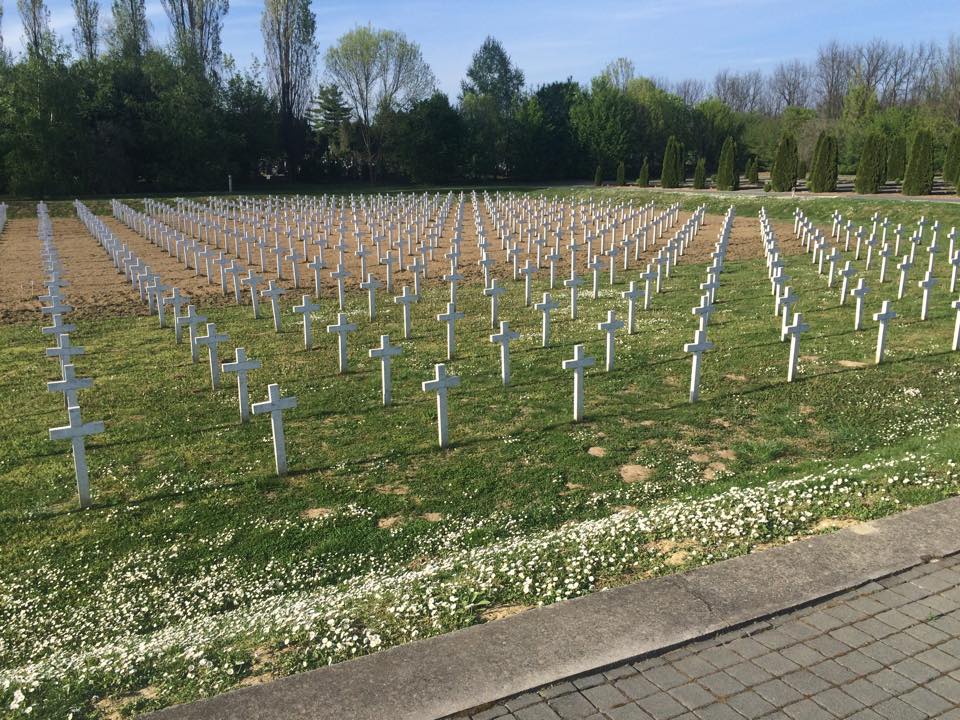 We visited Croatian war victims' graveyard. Here, otherwise abounding in words, sentences and generally everything that comes with our excessive verbal package – we were speechless.
Agony of pain, of incomprehensible atrocities and horrors through which the local people had to pass, transformed here into sublime serenity of dignified pain.  We had never thought that graveyard could be so miraculous in its sad magnificence, but it truly was.
And then 938 white crosses. We can't write anything down since the words can't express the feelings that overwhelmed us.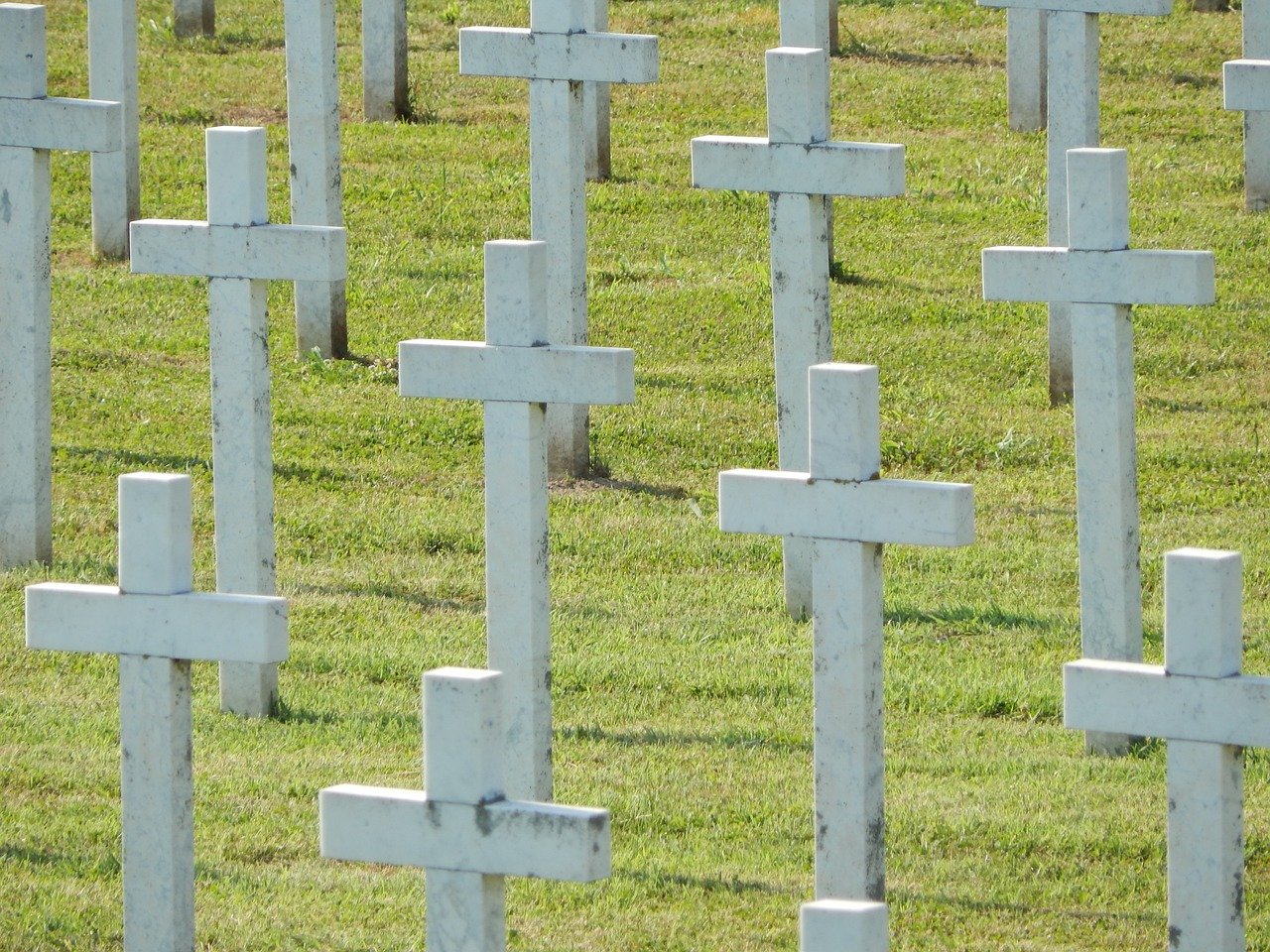 But we know that sometimes the space that separates the silence from tears should be left empty.
Ovčara. Mass Grave, a place known to entire Croatia and further. A place where the wounded ones together with Vukovar's hospital staff were slaughtered.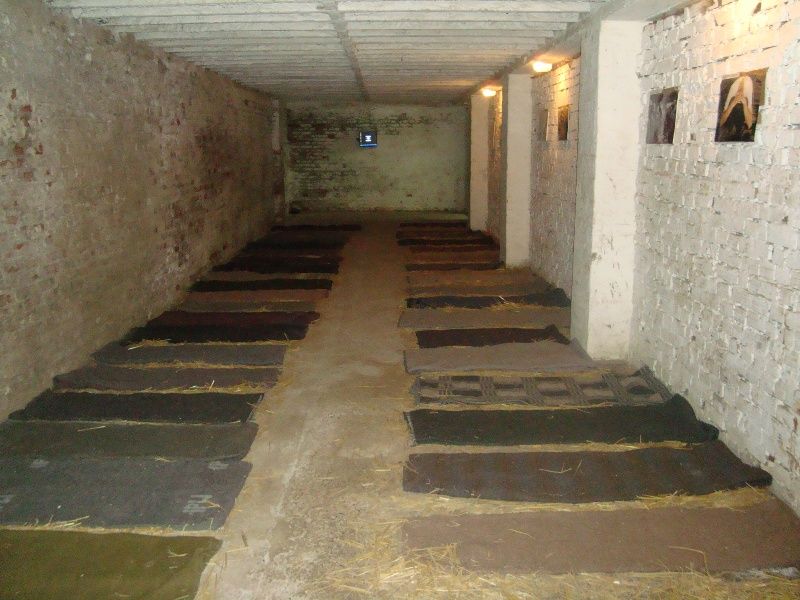 Ovčara Memorial Centre
263 souls. Memorial Home, opened on 20 November 2006, in hangar where 15 years ago, they who spent the last moments of their lives were murdered.
Keyboard doesn't have an emoticon for tears.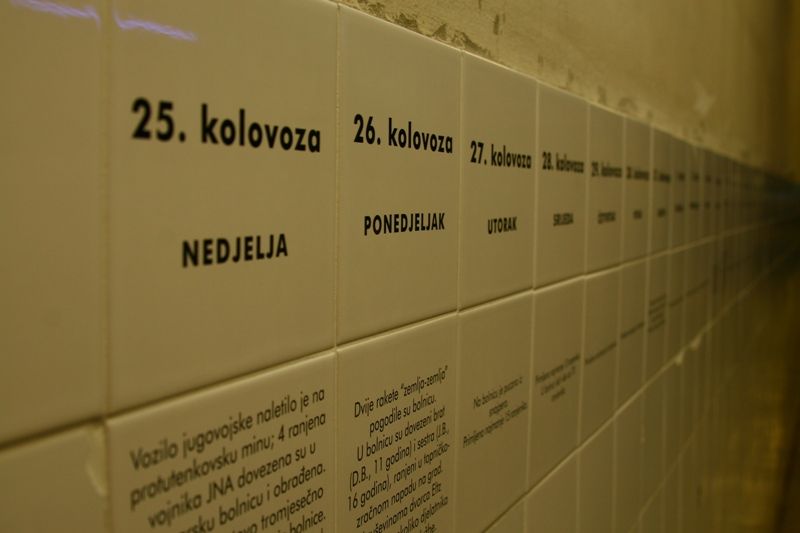 Vukovar Hospital. Today it is restored, but make sure to visit its basement. If you decide to do this, we recommend you to read each writing on plates..
An anecdote for the end – as we were leaving Vukovar in the afternoon, a beautiful young
15-year-old girl who was in a hurry to make it to her friend's birthday, and missed the bus, stopped us.
She had explained to us how to reach all the places we visited later. Quietly, and with too much concern, she asked us several times whether it was a problem to give her a ride to a bus station. In a 4 min drive she must have apologised at least three times to be bothering us.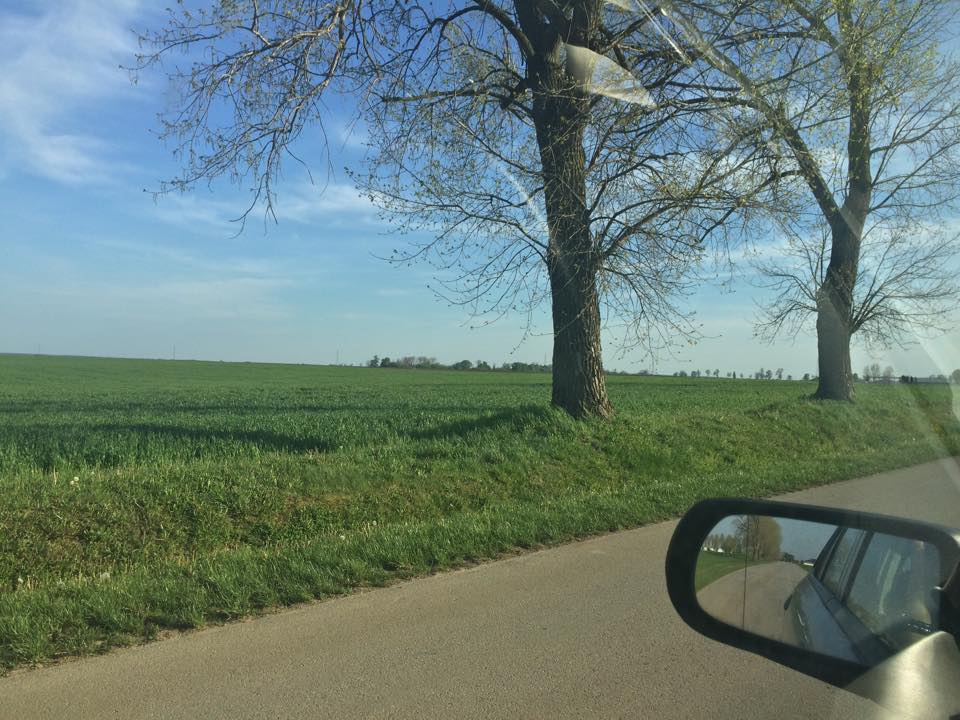 We couldn't believe that something so kind, gentle and nice (in teenage years) walks this world. This girl somehow rounded up the whole story. She is a metaphor of how we experienced Vukovar.
The town of flowers, angel wings and good people. And a town of great tourist potential.
A town which you want to embrace tight. And visit again.
Photos: private album, Tourist board archive Vukovar town, Pixabay.com