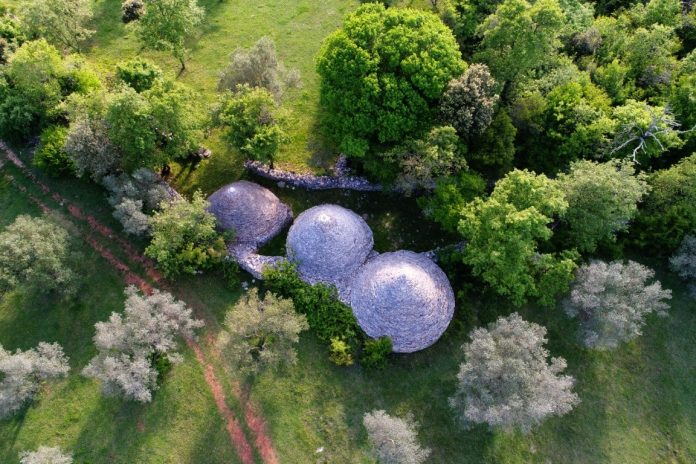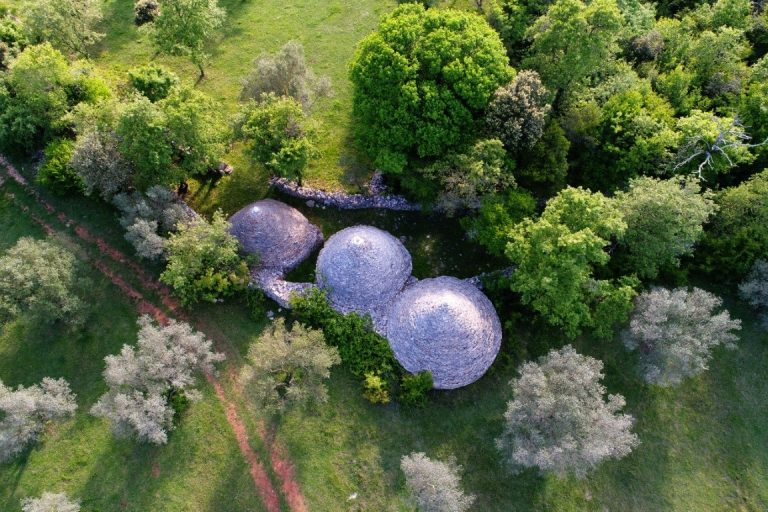 This seemingly modest little town of picturesque streets has something that makes it globally distinctive. Right there, in Vodnjan and its surrounding area, bygone times left a legacy of numerous churches both big and small, alongside amazing religious treasures and the vastest collection of relics of saints in the world. Vodnjan is therefore becoming an increasingly popular pilgrimage site for many Croatian and European believers, whereas its walking and cycling trails are so arranged that recreation becomes an exciting adventure of discovering historical puzzles. Should you set out on a walk or a bicycle ride, you are about to enjoy the town vistas and surroundings much like those in Tuscany, interspersed with numerous small churches, remains of monasteries, archaeological sites, former oil mills, olive groves, drystone walls and gardens.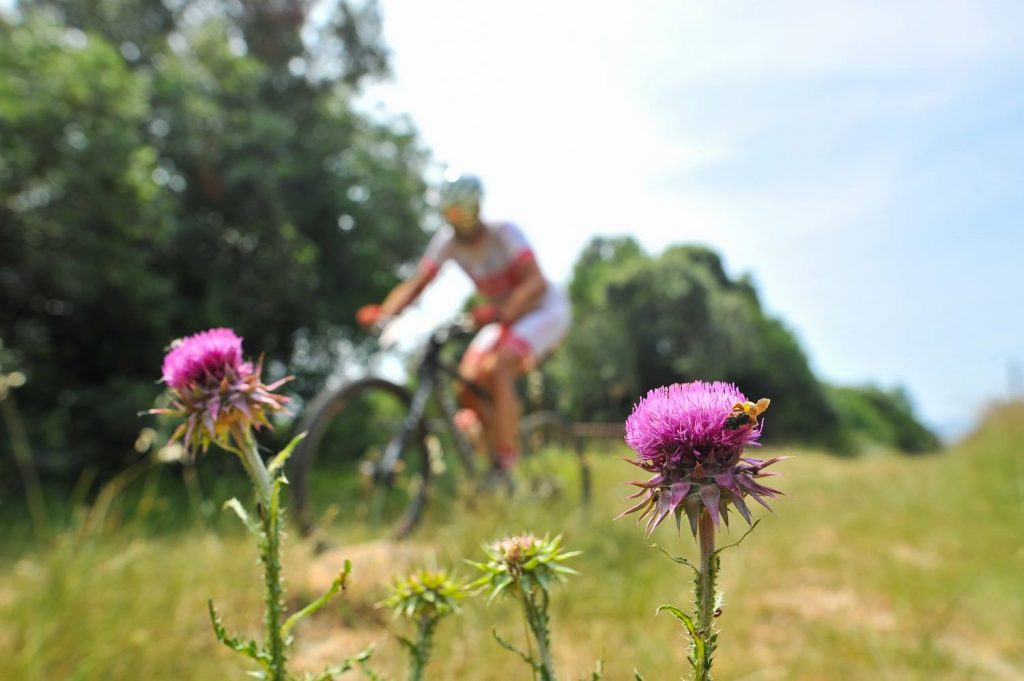 A WALK THROUGH THE CENTRE OF VODNJAN – ST BLAISE'S BASILICA AND CURIOSITIES IN THE NEARBY CHURCHES
St Blaise's Church takes pride in being "the largest parish church in Istria", which is hardly surprising for it was being built over the long forty-year period and it cost thousands and thousands of gold ducats that eventually made it into a sumptuous and harmonious basilica. Its belonging tallest bell tower (62 m) mirroring the style of the bell tower of St Mark's Basilica in Venice is a must-see. St Blaise holds 23 renowned canvases and sculptures. Part of its very valuable inventory is exhibited in the church museum, well-known for its collection of relics and bodies of saints we are going to present a bit later.
St Blaise's Church can be visited throughout the year, with prior notice out of season, and during work hours in the season.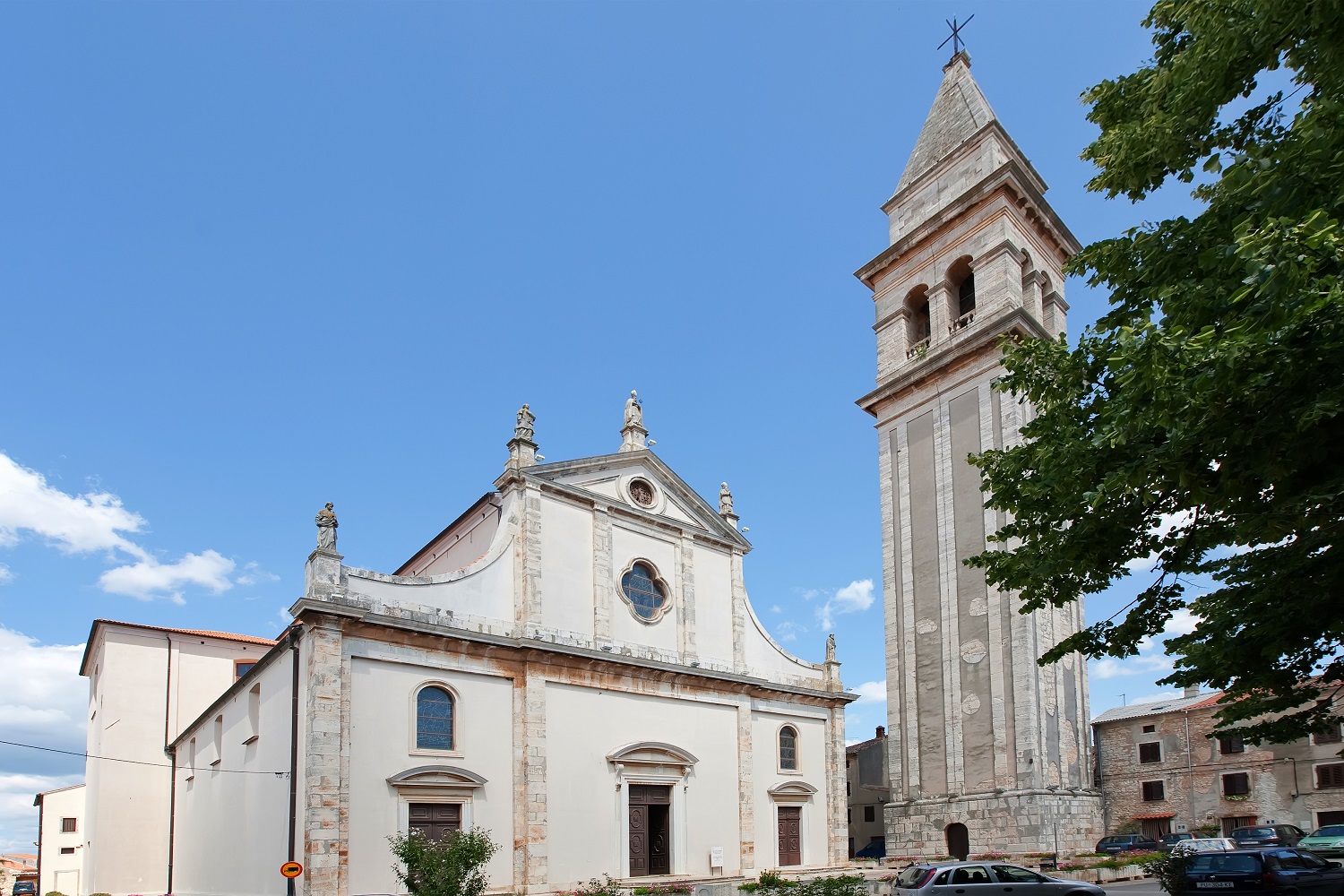 Exteriors of other neighbouring churches can be admired on the walking tour as these churches are normally closed, except on open door day. What makes them special? At the Church of Our Lady of Traversa, there is a wooden miracle – as many as eight carved altars from the seventeenth century currently undergoing conservation works.
If you happen to be there when the conservators are present, take a glance at the church interior where the conservation of all other objects from all parts of Istria is carried out. The acoustic Church of Our Lady of Mount Carmel is unique for its original paintings of angels playing various instruments.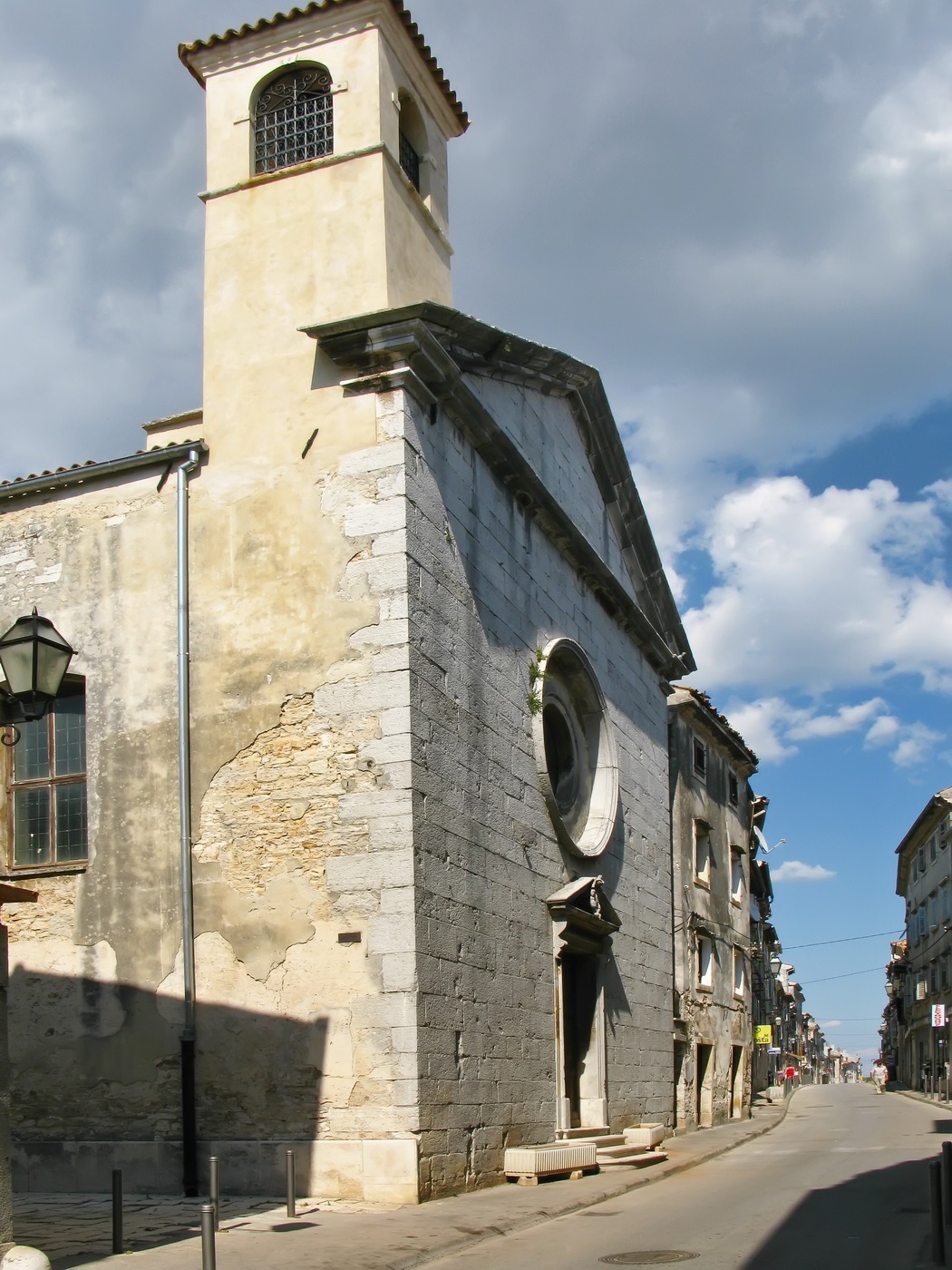 St Jacob's Church is considered to be the oldest church, with a momentous event that took place therein a long time ago – the publication of the Statute of Vodnjan in 1492. St Catherine's Church custodies some engraved drawings and graffiti (of course, not contemporary). When you reach the church dedicated to the patron saint of domestic animals, St Anthony the Abbot, remember that numerous oxen and cows were taken to its courtyard to receive blessings, whereas salt was blessed for all other animals!
The little Church of Holy Sunday hosts the final resting place (unfortunately now destroyed) of the first Vodnjan's pharmacist Domenico Cozzetti, and the little Church of St Cross used to be the seat of the heretical sect of flagellants who ritually whipped themselves. There is another church you can visit walking from the western entrance – St Roch's Church, the "residence" of St Roch, patron saint of plagues "in charge of" protecting Vodnjan against the merciless blows of this deadly disease in the sixteenth century.
WONDER OF THE WORLD – VODNJAN'S MUMMIES AND RELIGIOUS ART COLLECTION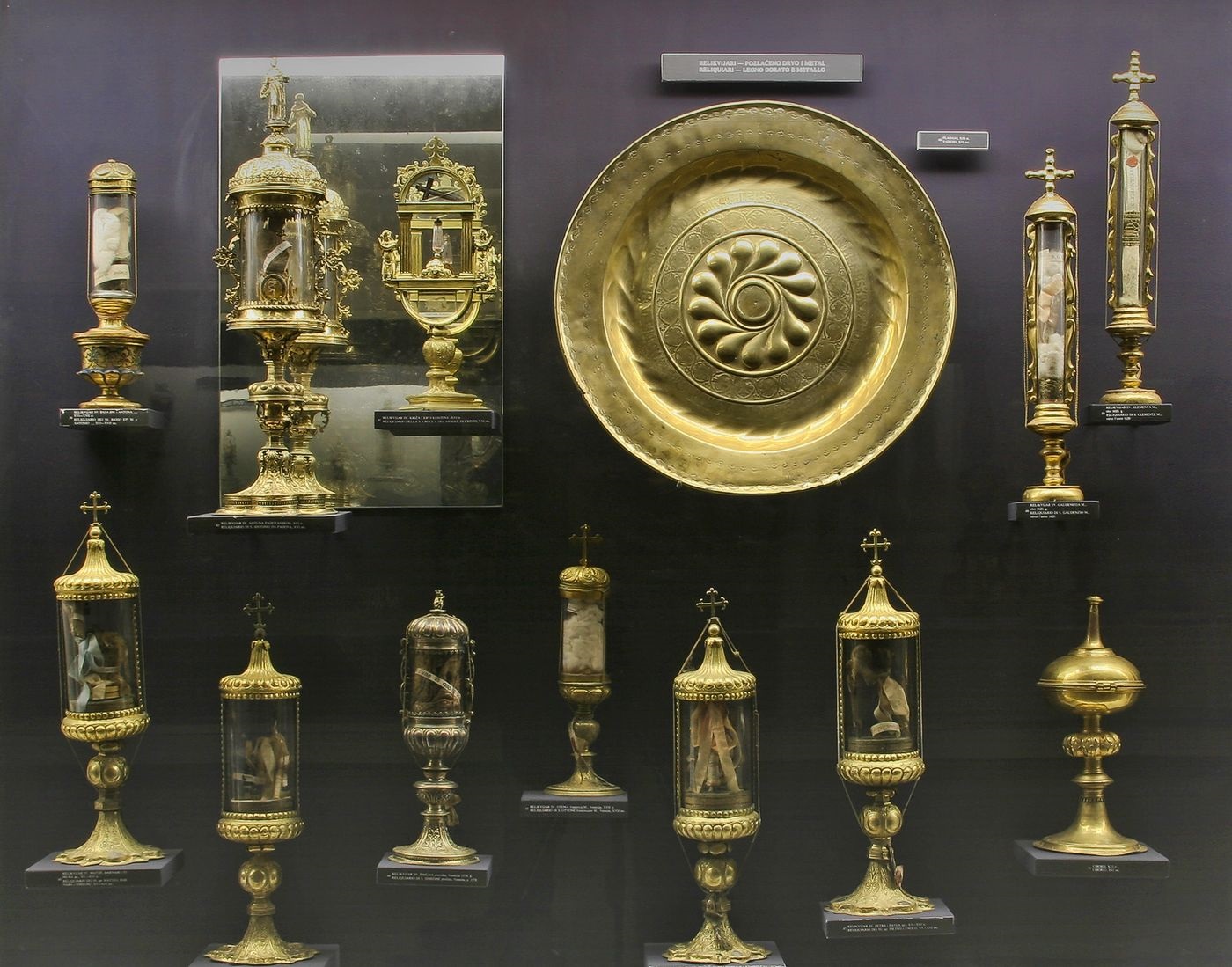 Screenwriters working on films about mummies would easily find Vodnjan to be an inexhaustible source of inspiration. In fact, behind the main altar of Vodnjan's parish church, as confirmed by contemporary science, there is a scientifically proven wonder of the world. Special glass cases protect the bodies of saints kept in plain wooden chests safe from all influences, miraculously incorrupt years after their death. Although most of the saints were not Croatian-born, their remains arrived in Vodnjan on 23 June 1818 thanks to the Italian academy-trained painter Gaetano Gressler who wanted to save them from destruction before the invasion of Napoleon's army. Astonishingly, Vodnjan's parish church of St Blaise holds as many as 370 relics or earthly remains of 250 saints. Seismographs have recorded powerful energy radiating around the holy bodies, evidence of the pilgrims' accounts of numerous miracles.
We recommend that you reserve enough time to visit the fascinating collection of religious art held at St Blaise's Church, for there are 730 works and objects dating back from the fifth to the nineteenth century. You will get a thrill out of the pieces from early Christian basilicas, the collection of reliquaries made from Murano glass, precious metals and wood; wooden sculptures, a gilded retable from the seventeenth century and the refined embroidery on luxurious liturgical fabrics. The two most superb exhibits are a reliquary that custodies a thorn from the Christ's Crown and the reliquary of St Simeon the Prophet with a piece of cloth in which the Holy Infant was wrapped.
There are the especially important parish records, i.e., registers of births, deaths and marriages in Vodnjan kept from 1559.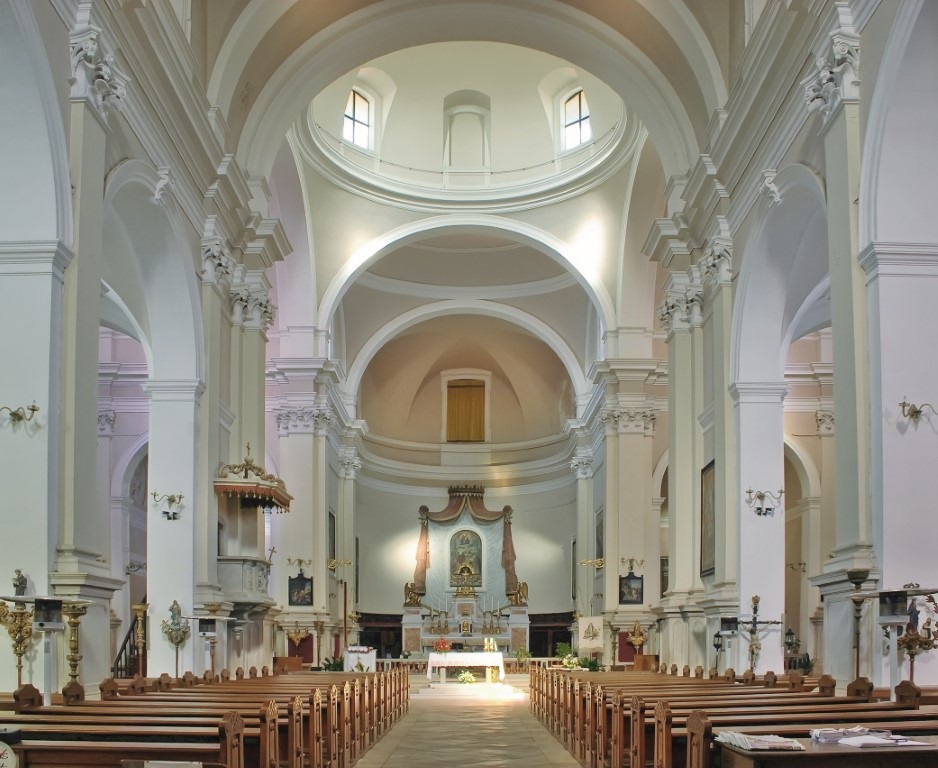 A walk around the historic core of Vodnjan will take you to the Early Gothic Bettica Palace where you can see some more of Vodnjan's treasures like the collection of the painter Gaetano Gressler who moved to Vodnjan in 1818. It encompasses a great many interesting objects; lace, jewellery, drawings of ancient Vodnjan's coats of arms, paintings and flags, rare and old books.
DISCOVERING CHURCHES AND THE DRYSTONE HUTS KAŽUNI BY BICYCLE IN VODNJAN'S SURROUNDINGS – KAŽUNI AND DRYSTONE WALL TRAIL
After a walk around Vodnjan, we propose that you continue sightseeing religious and architectural heritage by bicycle. The circular cycling trail 327 Kažuni and Drystone Walls will take you on the journey of discovery of churches situated along or nearby the trail, as well as some of the most beautiful examples of drystone Istrian huts called kažuni.
Visit St Martin's Church, the seat of the Inquisition Tribunal for Istria, as attested by the inscription ECCLESIA INQUISIT ISTRIAE.
Continuing your ride on the macadam road, you will reach a vast meadow surrounding the cultural and historic monument, the Early Christian Basilica of St Fosca. You will feel unusual calm in its vicinity, just like the countless pilgrims who visit this site year-round, especially in February.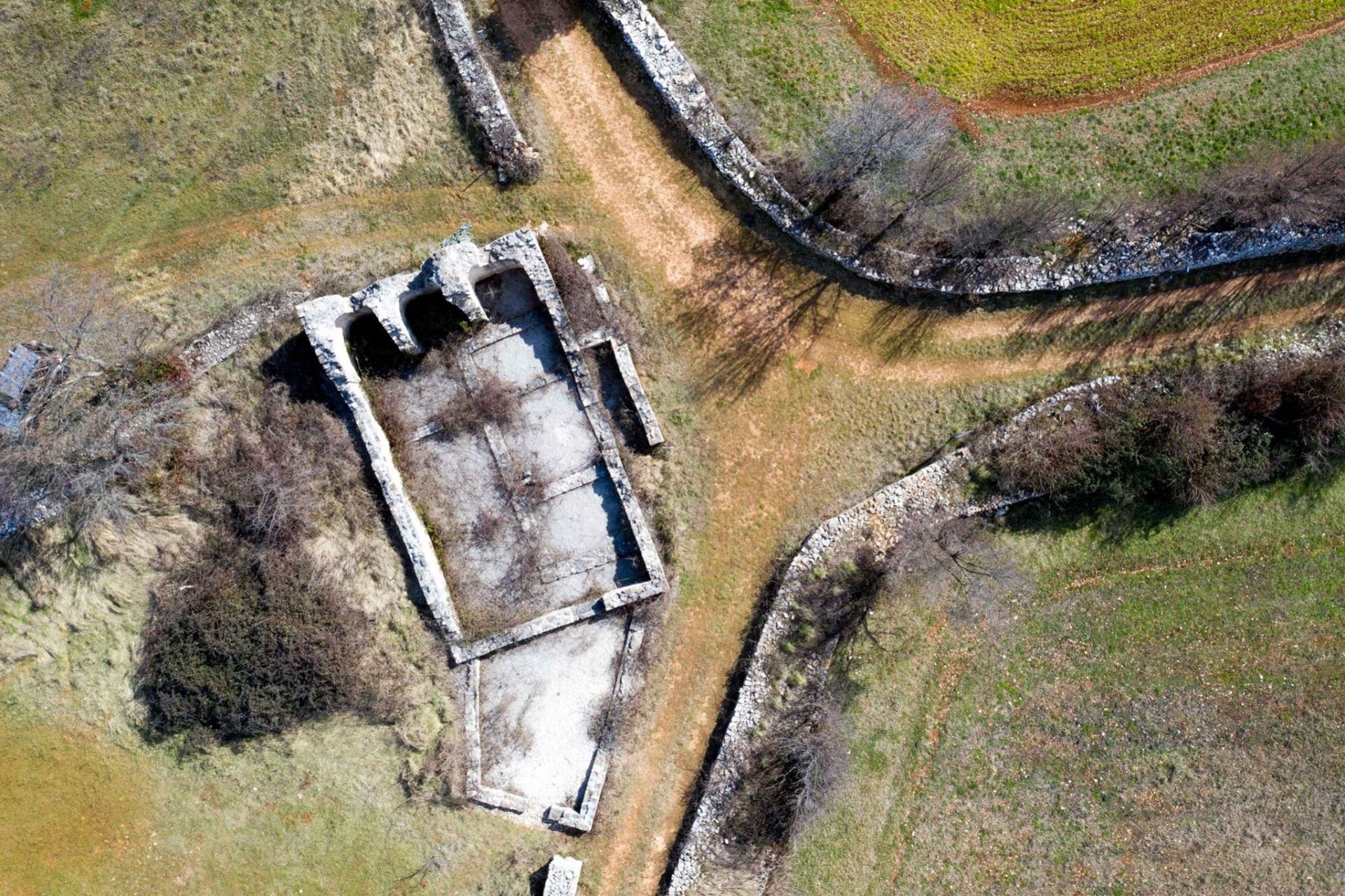 On the first Sunday after 13 February, the Feast of St Fosca, the inhabitants of Vodnjan set off on a pilgrimage from the town centre to the basilica dedicated to this Early Christian martyr decorated with a stone porch. Traditionally, after the mass, people have picnics on the nearby meadows until sunset. It is interesting to know that they usually eat Istrian fritaja or scrambled eggs with homemade sausages. The trail will then take you to the most recognizable symbol of Istrian architecture – the "three kažuni" site will amaze you with its particularly large kažuni, whereas the "two kažuni" site is decorated with a square kažun. When your bicycle ride takes you to the remnants of the Church of St Michael in Banjole, remember that the locals used to enjoy the Roman baths situated in the now vanished settlement.
You will also notice the remains of the three-nave basilica of St Germain that the landowner accidentally found in 2008 while clearing dense vegetation. The end of your ride takes you to the Kažun Park inaugurated in 2012 with the demonstration of kažun construction in four phases. There is a ​​​​​visitor information centre offering refreshment and a bicycle repair station.
A MEDIEVAL WALK AROUND GURAN – MEDIEVAL TRAIL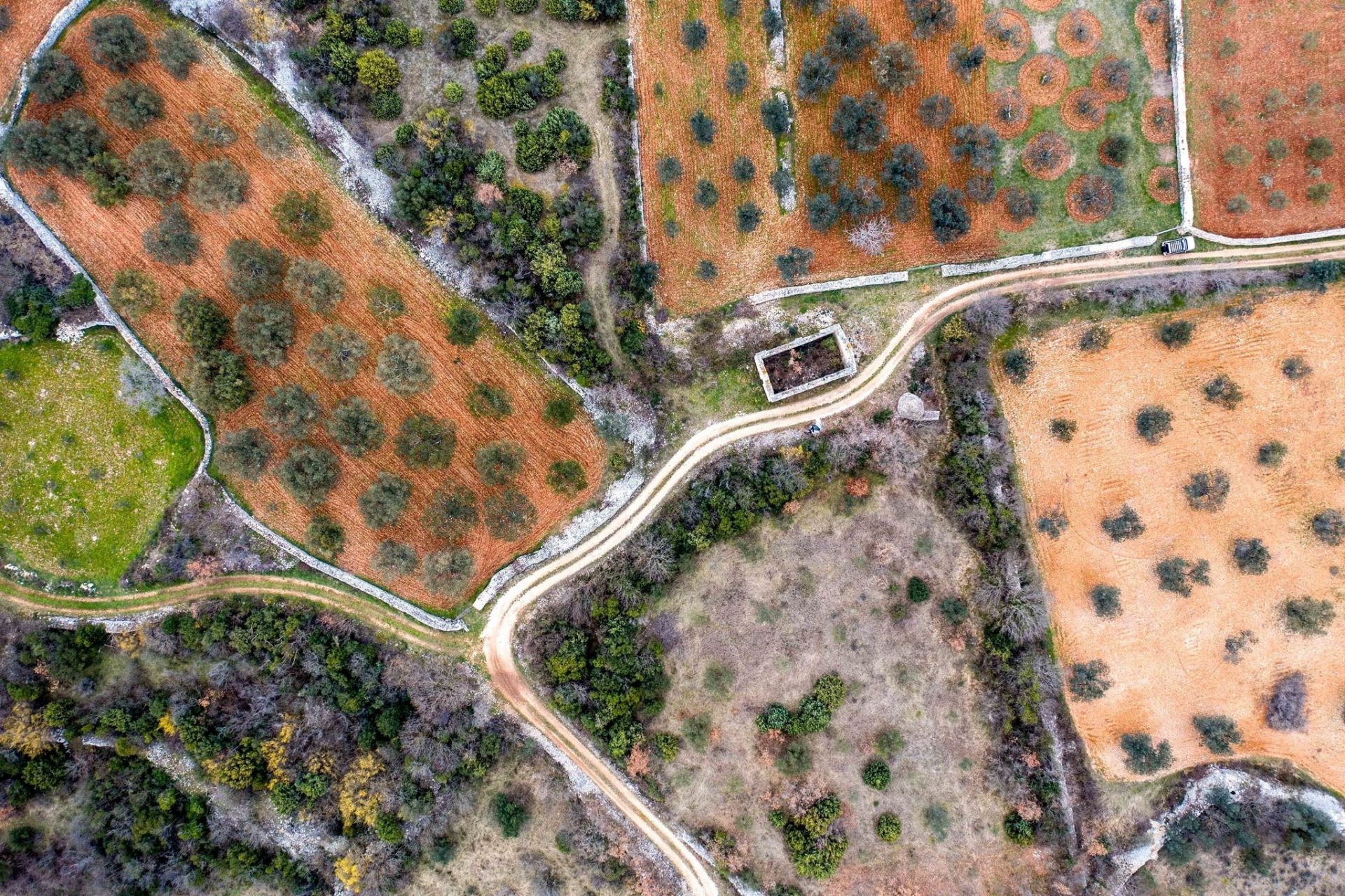 Walking trail 111 takes you to Guran and its settlement. Guran is a semi-explored early medieval site near Vodnjan of particular archaeological interest, a rare world site considering the contemporary usage of wood rather than stone. Its "twin brother" is situated in France, where a very similar site was discovered. Take a stroll to St Cecilia Church "sitting" on the previous building, a villa rustica, and proceed towards the once largest three-nave Istrian basilica in Guran discovered only in 1935. There are also remains of St Simeon's Church which still remembers busy traffic days when it was situated at the intersection of three old roads with drystone walling forming raised borders. Today's Guran comprises a farm estate with a few houses and agritourism, the right spot to sate your hunger with authentic Istrian dishes after a long walk. Do not forget Guran's production facility of a tasty and award-winning sheep's milk cheese.
For more information about the trails, go to www.vodnjandignano.com